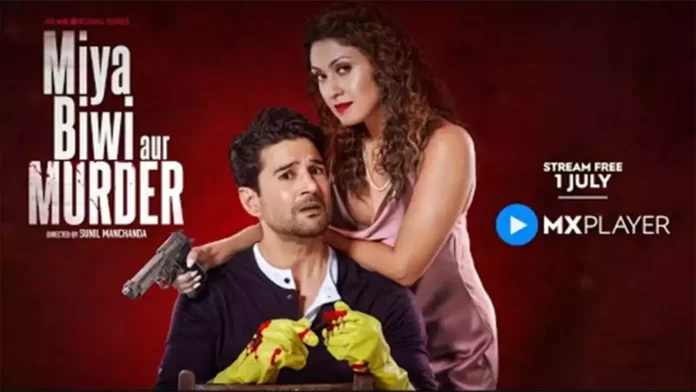 Story Brief
MX Player has come up with another crime drama series titled 'Miya Biwi Aur Murder'. The story opens up with a wide scene, where a Priya is sitting on a dining table, chatting with her date on the Tinder app.While her husband and cop Jayesh, is over a phone call, going out of town for an investigation. Priya complains to Jayesh that he is always busy with work and doesn't have time for her. Jayesh replies that the work is equally important and she should not taunt him all the time. Also read Shikshamandal Web Series Cast, Story, Release Date
As soon as Jayesh leaves for work, Priya dials her date Varun and invites him over. Interestingly, Varun doesn't know that Priya is married and visits her home. Meanwhile, Priya gives her maid a day off.
Varun arrives at Priya's home and they engage in sensual talks and take drinks. Varun mixes something in Priya's drink and asks her to dance. Seeing Priya dance, Varun gets excited and holds her from behind and they both make love to each other.
During intercourse, something weird happens to Varun and he dies. Priya gets scared…
In another scene we see Priya's husband Jayesh in his car making love with their maid 'Malti'. After getting physical , Malti tells Jayesh about her pregnancy. Jayesh gets irritated and offers her some money to abort. Malti stays there stunned. Also read Rangbaaz Dar Ki Rajneeti Web Series Cast, Story, Real Name and more
Jayesh heads towards hir home, rings the doorbell. Meanwhile Jayesh is waiting for the door to be opened, Malti (the maid) arrives and tells Jayesh that she doesn't want to abort the child, instead wants to become her child's mother.
Jayesh tells Malti not to be foolish, and during their heated conversations, Malti falls from the stairs, her head bangs to the wall and she dies. The entire incident happens in a fraction of second that Jayesh couldn't understand anything. Also read Case Toh Banta Hai Web Series (Mini TV) Cast, Participants, Timing, Release Date
The door opens and Priya sees Malti lying down, Jayesh explains to her that it is an accident.
Now there are two dead bodies, one of 'Varun' inside the house and another is Malti's lying on the stairs.
How will they handle this situation? What will happen next? Instead of having a troubled marriage will they be able to come together to cover up the entire scene?
Do watch Miya Biwi Aur Murder on MX Player to know the full story. The web series is full of excitement, suspense, drama and comedy. Also read Ishq Express Web Series Cast, Story, Real Names, Episodes, Watch time
The lead roles in Miya Biwi Aur Murder is played by Rajeev Khandelwal (as Jayesh) and Manjari Fadnis (as Priya).
Other actors in the important roles are Rushad Rana, Prasad Khandeker, Ashutosh Pandey, Ana llmi, Ashmita Bakshi, Ritik Dinesh Shah, Vinod Pal and Randeep Malik.
The series is Directed by Sunil Manchanda and co-produced by Sajan Raj Kurup, Sambit Mishra and Sunil Manchanda.
Title
Miya Biwi Aur Murder
Main Cast
Rajeev Khandelwal as Jayesh
Manjari Fadnis as Priya
Total Episodes
9 Episodes
Release Date
1 July 2022
Platform
MX Player
Genre
Crime, Comedy, Drama
Language
Hindi
Family Oriented
No, Many Inappropriate Scenes
Director
Sunil Manchanda
Producer
Sajan Raj Kurup
Sambit Mishra
Sunil Manchanda
Editor
Afzal Shaikh
Mithilesh Kumar Singh
Screenplay / Story / Dialogues
Sambit Mishra and Sunil Manchanda
DOP
John Wilmor
Casting Director
Kunal M Shah
Miya Biwi Aur Murder Cast and Characters
Rajeev Khandelwal | Character Name Jayesh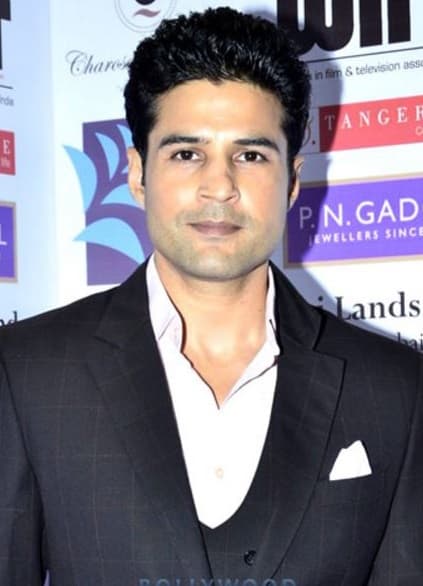 Manjari Fadnis | Character Name Priya Roy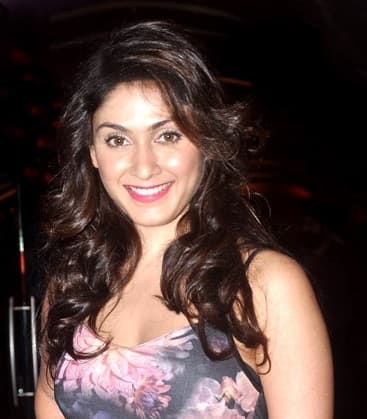 Rushad Rana | Character Name Abbas
Prasad Khandeker | Character Name Sawant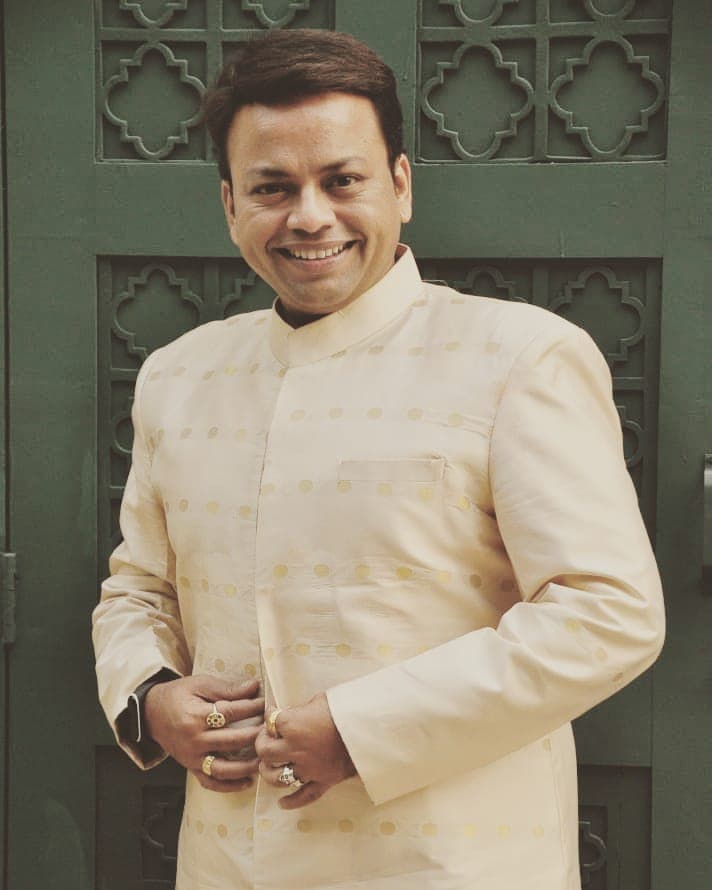 Ashutosh Pandey | Character Name Achcheylal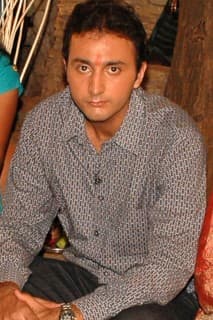 Ana Ilmi | Character Name Supriya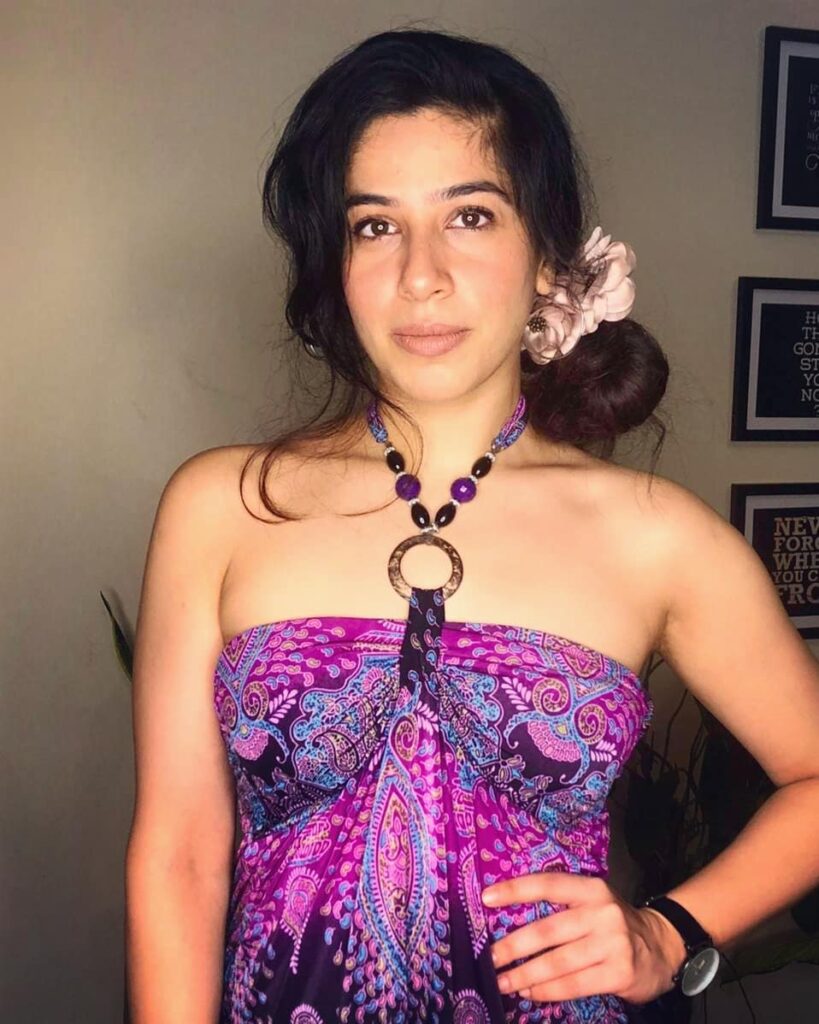 Ashmita Bakshi | Character Name Malati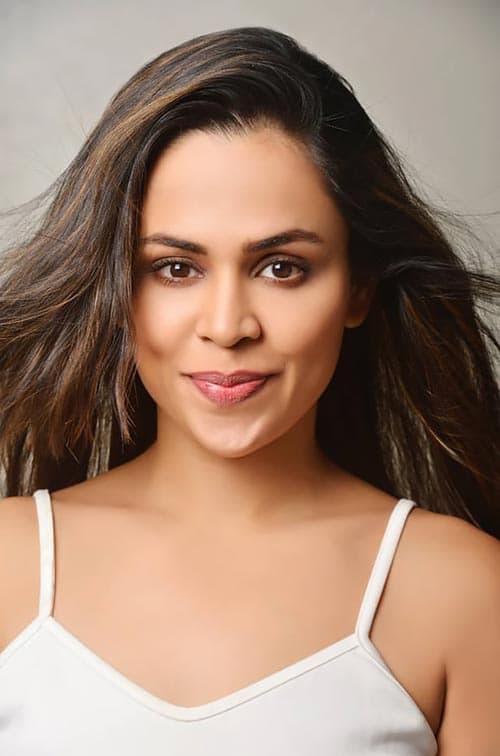 Vinod Pal Raghuwanshi | Character Name Kutta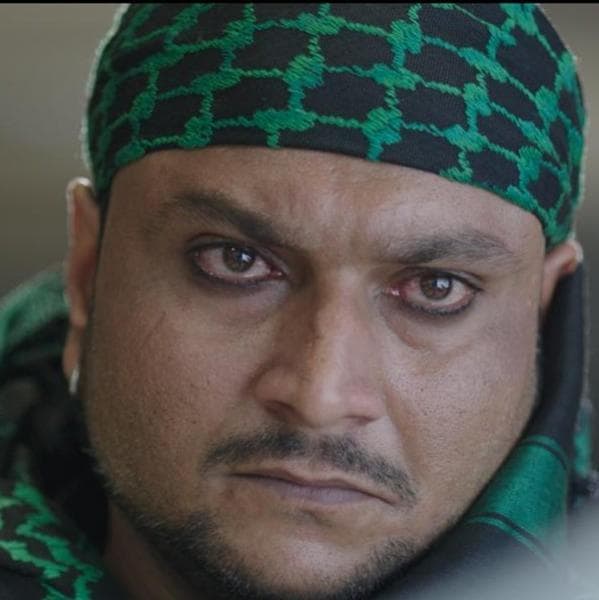 Randeep Malik | Varun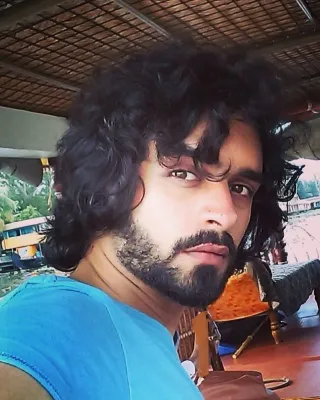 Micky Makhija | Character Commissioner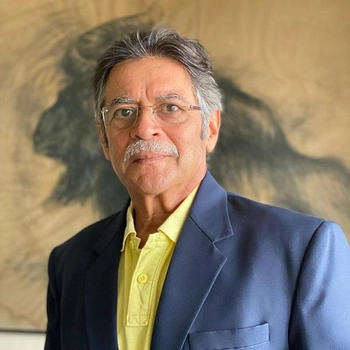 Ritik Dinesh Shah | Character Name Noor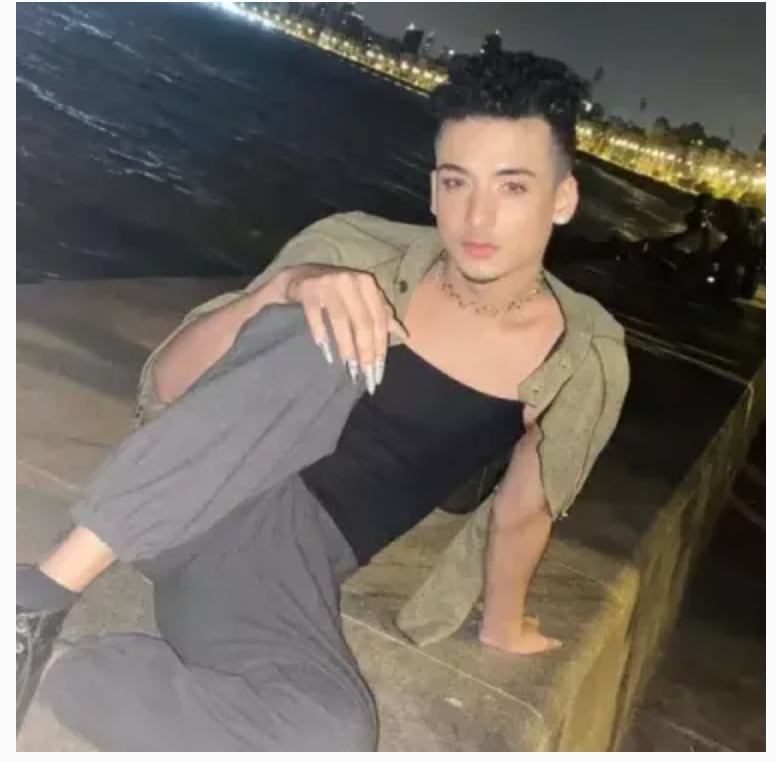 Miya Biwi Aur Murder (Episode Names & Watch Time Duration)
| | | |
| --- | --- | --- |
| S.no | Episode Name | Time Duration |
| 1. | Episode 1 | 22 minutes |
| 2. | Episode 2 | 19 minutes |
| 3. | Episode 3 | 21 minutes |
| 4. | Episode 4 | 20 minutes |
| 5. | Episode 5 | 22 minutes |
| 6. | Episode 6 | 16 minutes |
| 7. | Episode 7 | 23 minutes |
| 8. | Episode 8 | 21 minutes |
| 9. | Episode 9 | 28 minutes |
| | Total Episodes – 9 | Total Watch Time – 3 hours 12 minutes |
Web Series Official Trailer
Frequently Asked Questions
Where Can I watch Miya Biwi Aur Murder?

You can watch it on MX Player app available for download on IOS and Play Store. You can also watch it on your laptop in a browser.

Is this web series free to watch?

Yes, Miya Biwi Aur Murder is absolutely free.

Is 'Miya Biwi Aur Murder' family friendly?

No, the web series has intimate scenes hence it is not family friendly.

Who is playing the lead role in web series 'Miya Biwi Aur Murder'?

Rajeev Khandelwal and Manjari Fadnis are playing the lead roles in Miya Biwi Aur Murder.