Thriller Web Series: Looking for yet another suspense thriller series on OTT in 2023? Then consider watching these 5 series which can leave you amazed. These nail biting series are the best of Hotstar, Netflix, Sonyliv and Zee5, full of suspense which will keep you at the edge of your seat.
5 Must Watch Suspense Thriller Web Series on OTT this Month
1) Aranyak (2021)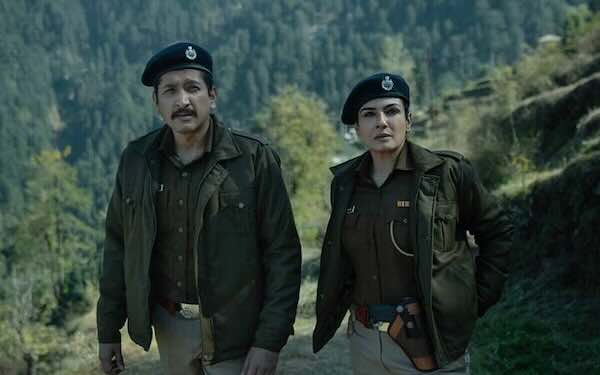 Raveena Tandon's debut series Aranyak when released created a lot of buzz on the internet. This thriller web series is currently pending for its second season. Since the first one is full of suspense and mystery, lets recap the story.
The thriller web series "Aranyak" is set in the fictional Himachal Pradesh town of Sironah. In the quaint town of Sironah, two police officers, each dealing with their personal challenges, join forces to solve a harrowing case.
A teenage girl, visiting the town on vacation with her foreign mother, becomes the victim of a brutal rape and murder. The officers dig deep to unravel the truth, navigating through a twisted maze of lies and deceit that shrouds the crime.
As they delve into the investigation, political manoeuvring and ancient myths further complicate the scenario, adding layers to the mystery they are desperate to solve.
The series stars Raveena Tandon (Kasturi) and Parambrata Chatterjee (Angad) as the lead investigating officers, portraying the story in a manner that keeps the audience thrilled and hooked till the end​.
Aranyak has 8 episodes and it is currently streaming on Netflix.
Also read: 12 best web series on Netflix in Hindi, Tamil, Telugu and Malayalam (2023)
2) Fame Game (2022)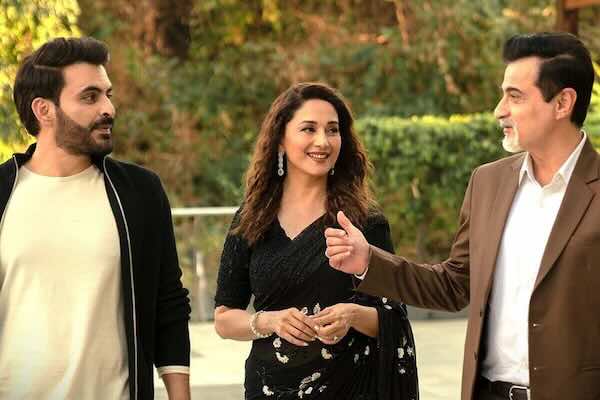 "The Fame Game" is an intriguing thriller web series that revolves around the life of a fictional Bollywood superstar named Anamika Anand (Madhuri Dixit).
Anamika Anand shines bright in the Bollywood galaxy, enjoying a dazzling career and a seemingly ideal family life. However, underneath the glittering veil of fame, her reality is far from perfect. The facade starts to crack when Anamika mysteriously vanishes one day, turning the spotlight onto her personal life which was earlier veiled by her stardom.
However, her sudden disappearance jolts her personal life into the public eye, embarking on a quest that aims to find Anamika and unveil the person or the truth behind her sudden disappearance. This journey unveils many dark secrets, shedding light on the harsh realities and the darker side of the lives of those who have touched the pinnacle of success in the glamorous yet ruthless world of Bollywood​.
Watch this super entertaining, suspense thriller series on Netflix.
Also read: Taali Web Series Cast, Crew, Actress, Roles, Story and More
3) Charlie Chopra and The Mystery of Solang Valley (2023)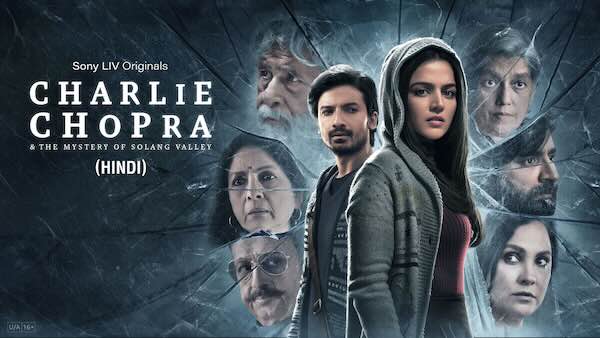 "Charlie Chopra and The Mystery of Solang Valley" is a suspense thriller series based on a book by fiction author 'Agatha Christie'. The story of the series revolves around the murder mystery of a Brigadier, predicted by a priest (Naseeruddin Shah). Afterwards, Charlie Chopra, a private detective comes home to solve the case.
During her secret investigation several secrets were revealed when Charlie (Wamiqa Gabbi) confronted the family members one by one. This suspense thriller from Vishal Bhardwaj is a must watch web series in 2023. It is for sure that you won't be able to make any guess about the murderer until the end of the series. Charlie Chopra has been released in Oct 23 and currently steaming on the SonyLiv Ott app.
4) JL50 (2020)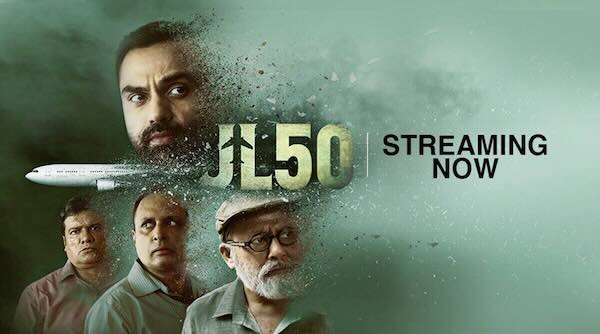 "JL50" is a captivating thriller web series interwoven with science fiction elements, primarily exploring the concept of time travel.
In a peculiar turn of events, a plane crash lands in West Bengal, India. However, what bewilders everyone is that this plane was reported missing 35 years ago. The story kicks in when a young Central Bureau of Investigation officer, Shantanu, is assigned to delve into this mysterious crash.
As he digs deeper, he finds himself entangled in a time-travel enigma that not only unravels the mystery of the reappeared plane but also takes him on a journey through a blend of historical and mythical facets of time travel.
The intricate storyline is highlighted by solid performances from the cast that adds a layer of depth to the mystifying, yet exciting narrative. The show is a bold attempt to blend history, mythology, and the concept of time travel, making it an engaging watch for those who appreciate a good thriller with a touch of science fiction.
Watch this suspense thriller web series on SonyLiv.
Also read: Aakhri Sach cast, crew, actors, roles, story, release date and more
5) Aar Ya Paar (2021)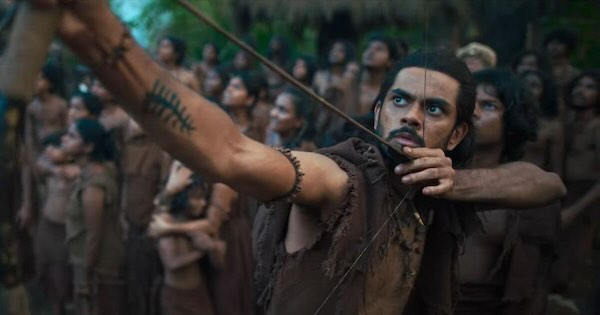 "Aar Ya Paar" is a thrilling web series that immerses viewers in a clash between tribes and the modern world's relentless greed. The narrative revolves around Sarju (Aditya Rawal), a tribal archer leading a simplistic life in Dhegohaat forest, who is compelled to become a rebel to safeguard his community from the clutches of corrupt politicians and ruthless businessmen.
In a bid to protect his land from avaricious individuals like Reuben (Aashish Vidhyarthi), who is hell-bent on amassing Uranium at the expense of the tribal land, Sarju, the son of a tribal leader, embarks on a mission. His peaceful existence is shattered by the modern world's unyielding avarice, forcing him to transform into a formidable assassin, seeking justice for his people
Watch Aar Ya Paar web series only on Disney plus Hotstar Ott app.