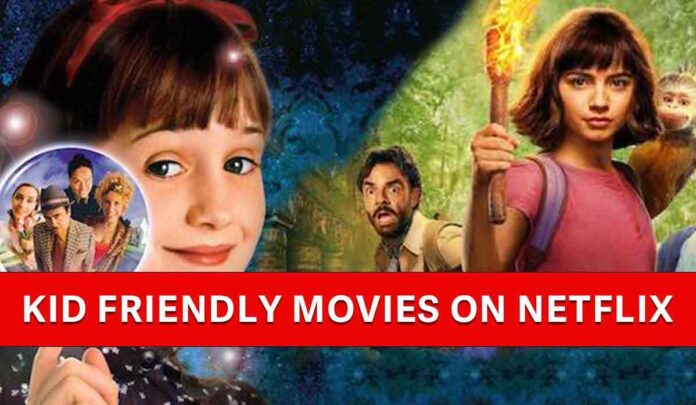 Get ready with some popcorn and drinks, because these kid friendly movies on Netflix will glue you to your couch.
The immense growth and popularity of content over OTT has made this space overwhelming and crowded. On top of that, the OTT space is not very well moderated for the younger audience, especially kids. And this applies to all the Ott apps including Netflix India and Netflix International. Therefore, it is very difficult to know whether the content you are going to consume is kid friendly or not.
Even if you find out kid friendly content you may not like it. For that reason, we at wikibiotv.com have curated a list of movies which is suitable for the kids of all ages. Apart from being kid friendly, they are also the best in children category. These movies are available in Hindi and English language along with the subtitles.
So if you have an active subscription on Netflix, you should definitely check out the movies listed below:-
Also read:-
Kid Friendly Movies List on Netflix in 2023
Planning to binge watch kid friendly movies over the weekend? Watch the best children movies on Netflix. Remind you, none of these are animated. In case you are interested in kid's animation movies we will prepare a separate list for that.
1) Dora and the Lost City of Gold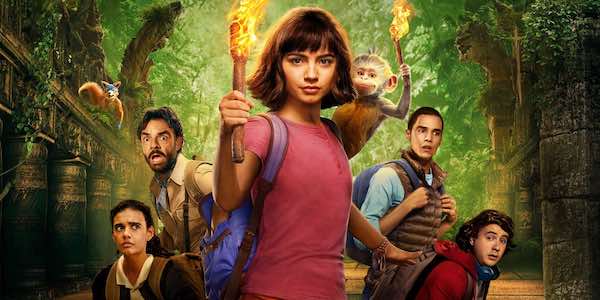 Main Cast
Madelyn Miranda (Young Dora)
Isabela Merced (Teenage Dora)
Jeff Wahlberg (Diego)
Nicholas Coombe (Randy)
Madeleine Madden (Sammy)
Michael Peña (Cole)
Eva Longoria (Elena)
Release Date
9 August 2019, USA
IMDB Rating
6.1
Running Time
1 hour 42 minutes
Audio
English, Hindi
Movie Trailer
English Trailer Link, English Trailer 2
The first one in our list is 'Dora and the Lost City of Gold'. The movie is about a girl 'Dora' who has spent most of her childhood exploring the jungle with her parents. However, one day her parents went to the lost city for expedition and went missing. When Dora came to know about her missing parents, she along with her teenage friends and a monkey set on an adventure to save her parents and unfold the mystery behind a lost city of gold.
The movie is full of Adventure and if you are planning to watch this movie along with your family and kids, they will definitely love it.
Dora and the Lost City of Gold is directed by James Bobin.
Also Read:-
2) Matilda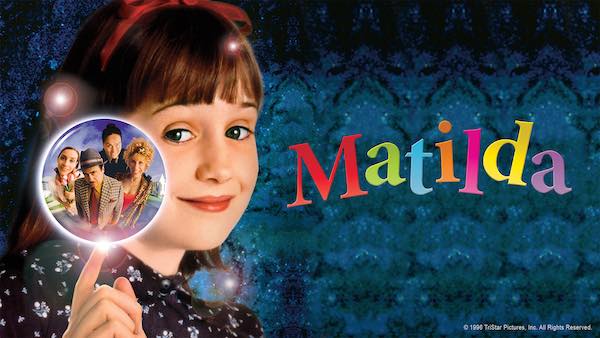 Main Cast
Mara Wilson (Matilda, Matilda Wormwood)
Danny DeVito (Harry Wormwood)
Rhea Perlman (Zinnia Wormwood)
Pam Ferris (Miss Trunchbull, The Principal)
Embeth Davidtz (Miss Jennifer Honey, The Loving teacher)
Release Date
2 August 1996, USA
IMDB Rating
7, with 166,496 votes
Running Time
1 hour 28 minutes
Audio
English, Hindi
Matilda is a 6 year old well mannered and intelligent girl whose father 'Harry' is a crooked salesman and mother 'Zinnia' is a selfish bingo addict. Both of them mistreat Matilda and neglects her intellect. However, Matilda loves reading books and wants to go school. However, her selfish father refused to enroll her in school. To teach him a lesson she puts bleach in his hat and glues it to his head.
Soon, her father got the opportunity to sell his Car to an abusive principal called 'Miss Trunchbull' in exchange of Matilda's admission in Crunchem Hall Elementary School.
On the very first day of school Matilda gets warned by her school mates about Miss Trunchbull abusive methods of discipline in school. The movie further revolves around Matilda, her school mates, Miss Trunchball and her kind hearted teacher 'Jennifer Honey' who always motivate her. In the end of the film she gets adopted by her teacher 'Jennifer Honey' and freed her from her selfish and neglecting parents.
But what happens in between the film is very interesting. The movie is very indulging, you and your kid will never find a dull moment. Matilda is full of surprises and most importantly Matilda has got telekinetic powers which she used to teach her principal a life lesson.
Watch this kid friendly movie on Netflix.
Ironically, the movie is directed and produced by Danny DeVito, who played the character of Matilda's selfish father.
Also read:-
3) Ivy + Bean: The Ghost That Had to Go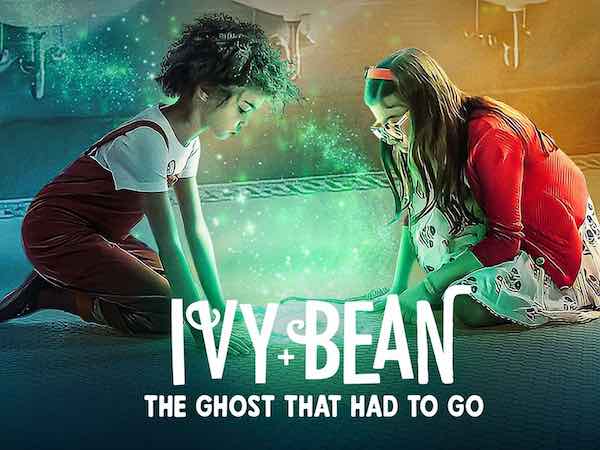 Main Cast
Keslee Blalock (Ivy)
Madison Skyee Validum (Bean)
Lidya Jewett (Nancy, Bean's Elder Sister)
Jane Lynch (Mrs Noble, The School's Principal)
Release Date
2021, USA
IMDB Rating
5.6
Running Time
1 hour 1 minute
Audio
English, Hindi
Movie Trailer
English Trailer Link
This is a kid centric movie which has two primary characters Ivy and Bean. Ivy is thoughtful and quiet while Bean is fearless. Both the girls are best friends and even go to the same school. One day, Ivy discovers that there is a ghost in the school's bathroom. She along with Bean goes to the bathroom and looked at the drain thinking there is an army of ghosts living underneath.
Right after that incident, Ivy and Bean tell this incident to their fellow classmates. Ivy then leads her classmates to show the drain where she thinks the ghosts reside. Thereafter, all the kids surround the drain and pray the ghost to not harm them.
That very moment they hear electricity cracking sound and all the children ran out of the bathroom screaming and shouting. What happens next is very interesting. The movie is presented in a funny way so it doesn't look scary. The movie is family friendly and suitable for all the ages.
The movie is directed by Elissa Down. Watch this movie on Netflix.
4) Yes Day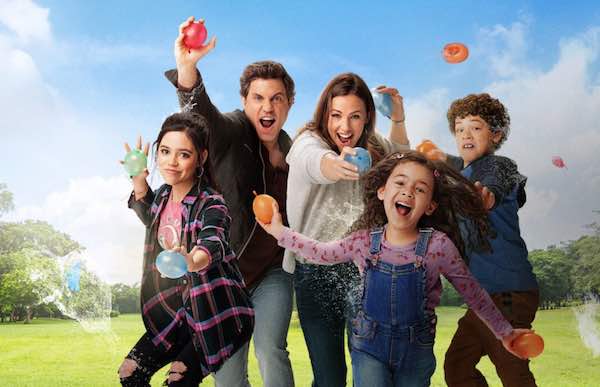 Main Cast
Jennifer Garner
Edgar Ramirez
Jenna Ortega
Julian Lerner
Everly Carganilla
Release Date
2021
IMDB Rating
5.7
Running Time
1 hour 29 minutes
Audio
English, Hindi
Movie Trailer
English Trailer Link, Hindi Trailer Link
This is another child friendly movie which is full of comedy and enthusiasm. Yes day is about a family who often say no to the kids decided to say 'Yes' on a particular day with some basic rules. The film is full of comedy and weird requests made by the kids on 'Yes Day'. So watch this movie along with your family and Kids, they will certainly love this film.
The movie is directed by Miguel Arteta and it is currently streaming on Netflix.
5) Chupa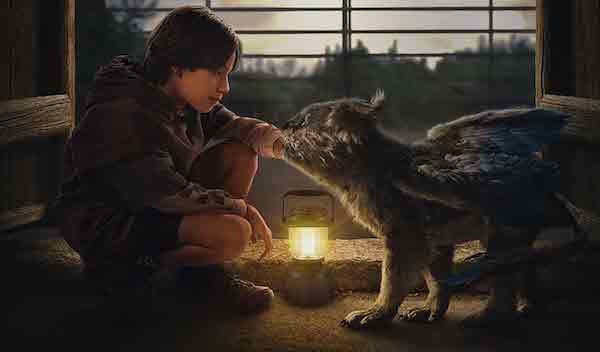 Main Cast
Christian Slater (Richard Quinn)
Evan Whitten (Alex)
Demian Bichir (Chava)
Ashley Ciarra (Luna)
Nickolas Verdugo (Memo)
Adriana Paz (Julia)
Release Date
2023
IMDB Rating
5.5
Running Time
1 hour 35 minutes
Audio
English, Hindi
Movie Trailer
English Trailer Link, Hindi Trailer Link
Alex goes to Mexico to visit his grandfather, totally unaware that the region was going through the terror of a mystical creature called 'Chupacabra' who suck on the goat's blood. Therefore, all the news channels headlines were full of Chupacabra news. One day Alex saw Chupacabra in his grandfather's shed.
Whom he tried to hide from her cousins but soon they came to know about it. Initially, Alex's elder cousin 'Luna' was hesitant because she thought it could be dangerous to keep a wild animal at home. However, Alex insisted and convinced her that Chupa needs to protected and saved from the outside world.
The film is about a mysterious creature who terrorised the whole Mexico, the movie is suitable for kids above the age of 7, it is a family oriented film which should not be missed. Chupa is available in Hindi and English language along with the subtitles. Watch the complete movie exclusively on Netflix.