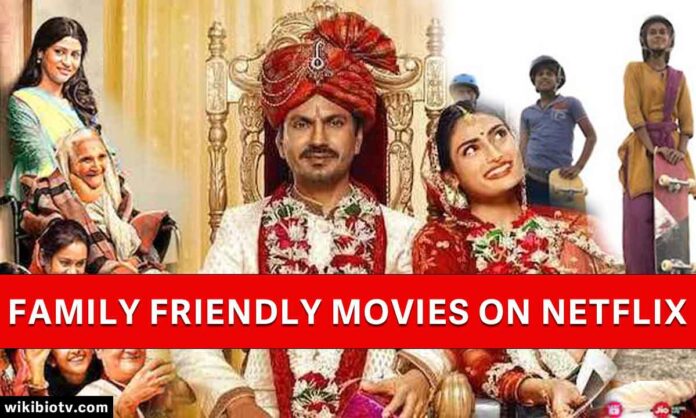 Be prepared with drinks and chips to watch the India's most family friendly movies on Netflix in 2023.
Netflix has the biggest library of movies, series, documentaries and shows in the entire world. Therefore, it is intimidating for the users to scroll through their library one by one and find out the right movie which is family friendly and can be watched with the people of all ages. For that reason, we have narrowed down our search and handpicked some best family oriented movies which you can sit down and binge watch over the weekend. The listed movies are free from obscenity and questionable content.
So lets get started and read our list of best family friendly movies on Netflix currently streaming in India. Most of the movies listed below are available in Hindi and English language with subtitles. The list is a mix of old and new films, which got updated in August 2023.
Also read:-
Family Friendly Movies on Netflix India in August 2023
Watch these family entertainer films with your family and friends.
1) Ram Prasad Ki Tehrvi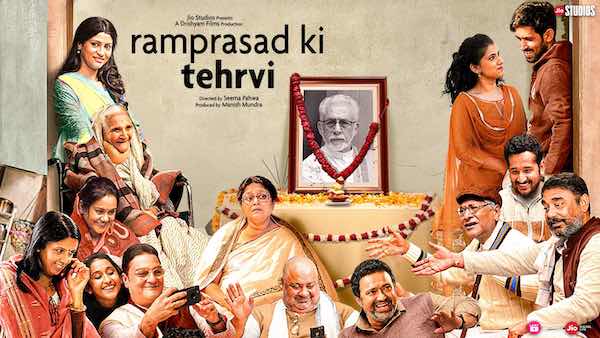 Cast
Naseeruddin Shah
Manoj Pahwa
Seema Pahwa
Vinay Pathak
Brijendra Kala
Vikrant Massey
Parambrata Chatterjee
Ninad Kamat
Supriya Pathak
Konkana Sen Sharma
Release Date
17 October 2019
IMDB Rating
7.5/10 with 5910 votes
Runtime
1 hour 53 minutes
Audio
Hindi
Director
Seema Pahwa
Movie Trailer
Hindi Movie Trailer Link
After the sudden demise of the forefather 'Naseeruddin Shah', the second and third generation of the family unite on Tehrvi at their Lucknow house. Soon the whole event turned into a family drama which generally happens in an Indian household. The movie has stellar cast like Manoj Pahwa, Vinay Pathak, Brijendra Kala, Vikrant Massey, Parambrata Chatterjee, Ninad Kamat, Supriya Pathak, Seema Pahwa and Konkana Sen Sharma in the main lead. Having these amazing actors on board you surely get to see some comedy and family drama throughout the film.
The movie is currently streaming on Netflix India Ott app. Alternatively, you can also watch it on Jio Cinema app with some ad breaks.
2) Mootichur Chaknachoor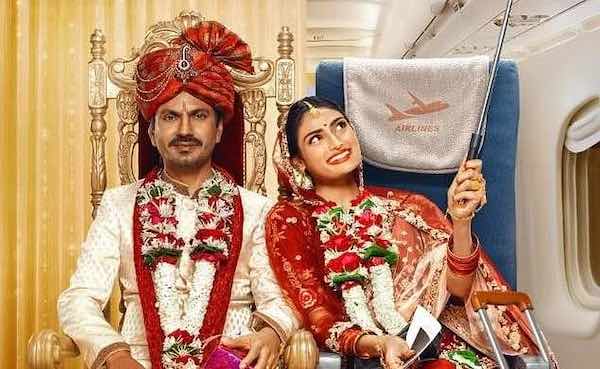 Cast
Nawazuddin Siddiqui (Pushpinder Tyagi)
Athiya Shetty (Anita Awasthi 'Ami')
Release Date
15 November 2019
IMDB Rating
5.8/10
Runtime
2 hour 30 minutes
Audio
Hindi
Director
Debamitra Biswal
Movie Trailer
Motichoor Chaknachoor Trailer Link
It is a comedy drama film which follows the story of a 40 year old man 'Pushpinder Tyagi' who works in Dubai, visits his hometown Bhopal to find him a wife. Soon he come across a young neighbour Anita Awasthi, who has turned down several marriage proposals and desperate to settle abroad. The role of Pushpinder Tyagi is played by Nawazuddin Siddiqui and Anita Awasthi 'Ani', is played by Athiya Shetty.
Pushpinder is an NRI who works as an accountant is desperately looking for a bride regardless of her looks, appearance and personality. While his mother wants to cash his NRI trademark for dowry. However, one day Pushpinder and Ani show up at the family's doorstep already married. Both the families had no other option but to accept them.
After a while, news comes in that Pushpinder is fired from the Dubai Job. Which create chaos in the family. What happens next is the film all about? Watch this comedy drama film with your family on Netflix India.
3) Skater Girl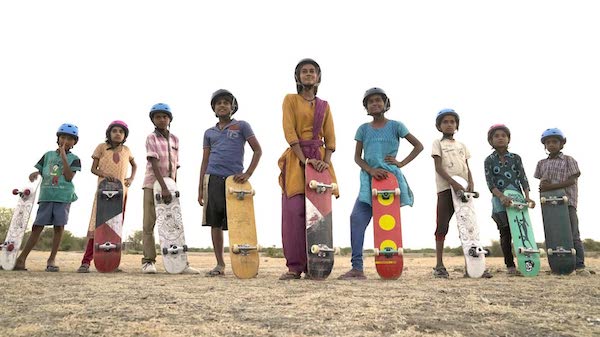 | | |
| --- | --- |
| Cast | Rachel Sanchita Gupta (Prerna), Shafin Patel (Ankush), Amy Maghera (Jessica), Jonathan Readwin (Erick), Waheeda Rehman (Maharani), Swati Das (Shanti), Ambrish Saxena (Ramkesh), Anurag Arora (Mahesh, School Teacher) |
| Release Date | 11 June 2021 |
| IMDB Rating | 6.7/10 |
| Runtime | 1 hour 48 minutes |
| Audio | Hindi |
| Director | Manjari Makijany |
| Movie Trailer | Skatergirl Movie Trailer Link |
The story is set around the backdrop of Khempur village of Rajasthan. Where a teenage girl 'Prerna' discovers her passion towards skateboarding after the arrival of Advertising Executive 'Jessica' from London. Who introduced the village children about Skateboarding. Seeing kids inclination towards the sport, she along with her friend 'Erick' train them for the bigger event. However, the Protagonist's family doesn't allow her to be a part of any such event, instead they want her to do household chores and get married.
The movie is inspirational and shows the challenges Prerna faced by the society and her family. This film is a total entertainer can be watched along with the family and kids.
4) Goodbye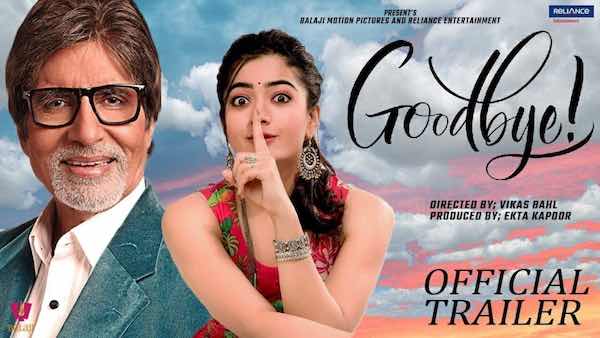 Cast
Amitabh Bachchan (Harish Bhalla)
Rashmika Mandanna
Sunil Grover (Pandit ji)
Neena Gupta
Arun Bali
Elli AvrRam (American Wife)
Shivin Narang
Pavail Gulati
Ashish Vidharthi
Neelu Kohli
Abhishekh Khan
Sahil Mehta
Release Date
7 October 2022
IMDB Rating
6.8/10
Runtime
2 hour 22 minutes
Audio
Hindi
Director
Vikas Bahl
Movie Trailer
Goodbye Movie Trailer, Trailer 2 Link, Trailer 3 Link
When Harish's wife dies he calls upon his children on the last rites. However his children are either partying or busy with their lives. And the neighbours are gossiping and giving ill advices. Harish wants to follow the rituals but his daughter Tara who missed the last phone call of her mother, already angry, adds fuel to the fire. Tara who is an advocate by profession doesn't see any logic in these rituals. On the other side, Harish's elder son Karan is busy with the board meetings and his American wife daisy doesn't fit in. Harish's adopted son Angad reacts to the news by overeating while the other son Nakul's phone is unreachable.
The film is quirky, emotional and have crude humour. The movie is perfect family entertainer to watch over the weekend with some chips and drinks.
5) Dhamaka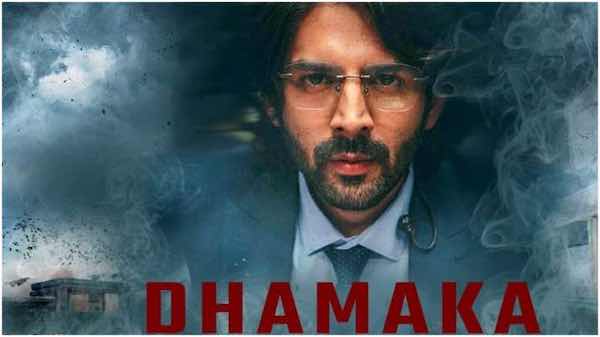 | | |
| --- | --- |
| Cast | Kartik Aryan |
| Release Date | 19 November 2021 |
| IMDB Rating | 7/10 |
| Runtime | 1 hour 44 minutes |
| Audio | Hindi |
| Director | Ram Madhvani |
| Movie Trailer | Dhamaka movie trailer |
Arjun Pathak an award winning news anchor at TRTV Bharosa 24/7 who is going through a divorce with Saumya Mehra Pathak gets demoted as a Radio jockey for a small mistake. During a talk show, he receives a mysterious call from a man who threatens to blast Mumbai-Worli sea link road. Arjun sees opportunity in this and decided to make a deal with his lady boss in return of his prime time seat. Arjun records the callers phone and run it as breaking news on television to gain TRPs.
However, the mysterious caller 'Raghubeer' makes an unreasonable demand of 21,79,245 rupees as an exchange of giving their content, channel high ratings and watch time. Channel pays him the money and the show goes live.
During the show caller reveals about the incident why he decided to blast the sea-link road.
Watch this family friendly suspense thriller movie created by Ram Madhvani on Netflix. The movie is guaranteed to keep you engaged without having any dull moment.