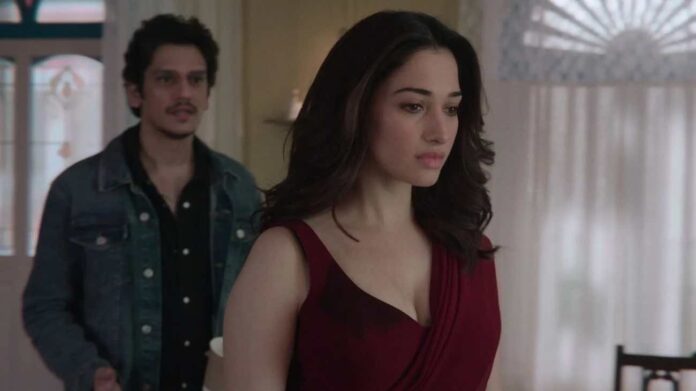 Lust Stories 2 is a romantic fantasy drama film which features most underrated yet brilliant actors such as Tamannaah Bhatia, Vijay Varma, Kajol, Kumud Mishra, Amruta Subhash, Mrunal Thakur, Tilotama Shome, Angad Bedi and Neena Gupta in the main cast. The series has 4 different stories and each story ends with a social message. Lust Stories 2 released on June 29, 2023 on Netflix Ott platform.
Check out Lust Stories 2 cast, actors name, crew, release date, story and Ott details below:-
| Movie | Lust Stories 2 |
| --- | --- |
| Lust Stories 2 Cast | Tamannaah Bhatia, Vijay Varma, Kajol, Kumud Mishra, Amruta Subhash, Mrunal Thakur, Tilotama Shome, Angad Bedi and Neena Gupta |
| Release Date | 29 June 2023 |
| OTT | Netflix |
| Language | Hindi |
| Runtime | 2 hour 12 minutes |
| IMDB Rating | 6.5/10 based on 50,000 votes |
Lust Stories 2 Cast, Actors Name, Roles and Photos
Check out the entire cast details of Lust Stories 2 along with their roles, names and photos.
Mrunal Thakur as Veda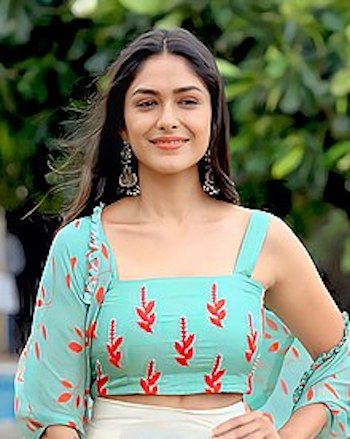 Angad Bedi as Arjun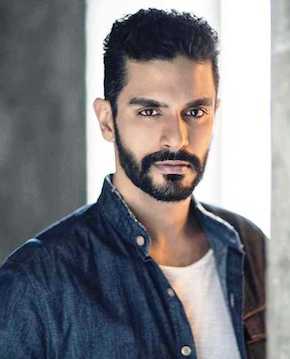 Neena Gupta as Veda's Grandmother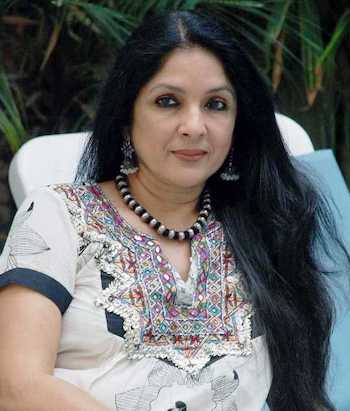 Tilotama Shome as Isheeta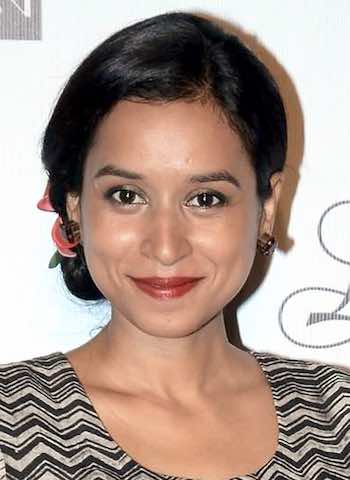 Amruta Subhash as Seema (Tilotama's house help)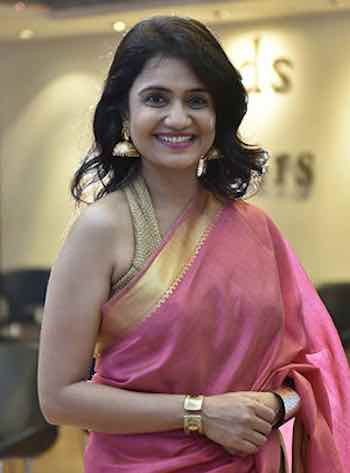 Tamannaah Bhatia as Shanti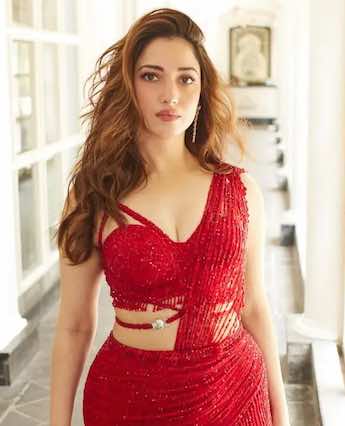 Vijay Varma as Vijay Chawhan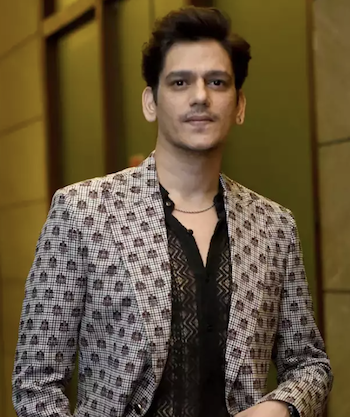 Kumud Mishra as Suraj Singh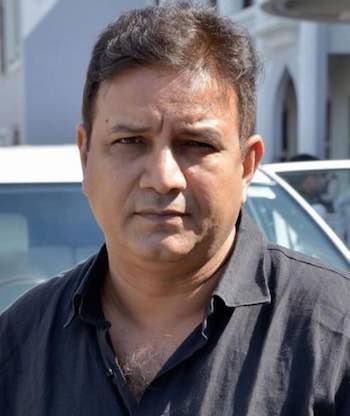 Kajol as Devyani Singh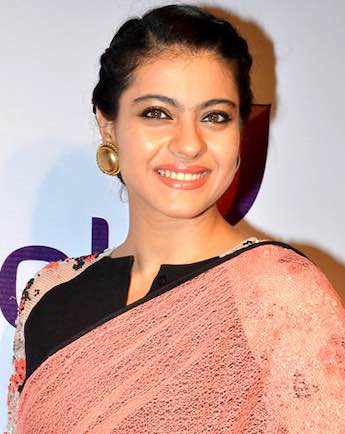 Anushka Kaushik as Rekha (House Help)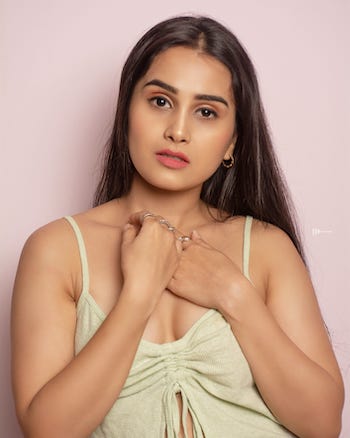 Also read:-
Lust Stories 2 – Story 1 Explained
The story opens up with a scene where families of Mrunal and Angad meet to discuss their marriage. Everything was going smooth until Neena Gupta, who is playing Mrunal's grandmother interrupts the conversation and asked if the couple have made physical relationship or not. Hearing such words shocked and embarrassed both the parties, however, Mrunal and Angad took a corner and blasted with laughter.
After that meeting, Neena Gupta explains Mrunal that good sex is must if she wants to have a happy married life. Therefore she asked her to get intimate with Angad before marriage. So the Neena Gupta's character is very bold and upfront who proudly narrates how she and her husband were passionate about their love, when they were young. No wonder, why she suggested Mrunal to be passionate about love.
Mrunal takes her grandma's advice and got physical with Angad and later they both got married, this part of the story was directed by R Balki.
Lust Stories 2 – Story 2 Explained
The second part of story have two primary characters Tilotama Shome and Amruta Subhash. Tilotama is a working women who hired Amruta as house help. One day when Tilotama returns from office she got shocked to see that Amruta is making out with an unknown man on her bed not knowing that he is her husband.
Tilotama was shocked yet she enjoyed watching them. From then onwards, she started coming early from office so that she can watch them together and satisfy herself. However, one day Amruta finds out that Tilotama has put a mirror and she is watching them. Amruta did not say a word, until Tilotama questioned Amrutha as what she is doing on her bed with some random man. Both started abusing each other and Tilotama fire Amruta.
Couple of days later they both cross paths in a market and felt embarrassed about the situation. Tilotama asked Amruta, if you were aware that I watch you from the mirror then why didn't you stop me earlier? Amruta replied, that I felt good about it. Both got normal and Tilotama once again handed over her flat keys to Amruta. That is how second story ends. This part of the story was directed by Konkana Sen Sharma.
Lust Stories 2 – Story 3 Explained
The third part of Lust Stories 2 is the most popular one due to the romantic onscreen chemistry between Tamannaah Bhatia and Vijay Varma. In the beginning of this part, Vijay Varma gets a call from his colleague who tells him that the meaning is going on without him. Furious Varma calls his wife and says a few words about her father, who announced a meeting without Varma's consent.
In anger Varma pulls the car and met with an accident. Luckily, he didn't get injured, while passing through the community center he hears someone singing melodiously. Therefore, he enters and finds out that it is no other but his wife Tamannaah who disappeared mysteriously ten years ago.
At first Tamannaah pretended to be someone else, but soon they both came close to each other. During their conversation Tamannaah told Vijay that she was pregnant but lost her baby because of some mysterious couple she doesn't remember. Varma asked why didn't she call him or came back to him. Tamannaah replied that she was scared and feared that someone would kill her. They both got emotional, kissed each other and got involved in the physical activity.
Right after that moment, Tamannaah tells Vijay that his current wife 'Anita' who was the common friend in college always loved him secretly and wanted to keep him away. Tamannaah added, that she is one who sent the mysterious couple to kill her because she knew that I am pregnant.
Vijay didn't believe her first and questioned Tamannaah, how did she know that you were pregnant? Tamannah replied that she saw the pregnancy testing strip in washroom and turned it upside down.
Vijay believed her and they started kissing each other passionately. Afterwards, Vijay mistakenly take the name of the pregnancy testing kit brand, Tamannaah got shocked because she hadn't told the brand name to anyone.
She confronted him, but Vijay killed her and ran from the scene and reached to the spot where his car met with an accident. He got shocked to see that he is in a parallel universe, come people is removing his dead body from the car, suddenly, the Tamannaah's spirit arrives and laughs endlessly at him, Vijay got mad watching all this and the film ends abruptly. This part of the story was directed by Sujoy Ghost Ghosh.
Ending Explained
Anu or Anita, the wife of Vijay Varma and friend of Tamannaah was engaged to a guy. However, Anu was rich so Vijay murdered her fiance and married Anu to become the sole owner of her paternal company.
It was Vijay who planned the murder of Tamannaah Bhatia in the film, not Anu.
Tamannaah encounter in community centre wasn't a coincidence but a setup to confront Vijay Varma of his crime.
Lust Stories 2 – Story 4 Explanation
In the last and final part we see Kumud Mishra as Suraj Singh, a rich, drunken and a pervert man. On the contrary, Kajol is a wife and beloved mother who stayed at Brothel and has a dark background. Kajol has a son who wants to go to London for further studies. However, Suraj Singh (Kumud Mishra) doesn't want him to go elsewhere but stay within the country.
Suraj is a habitual pervert who behaves inappropriately with the house help. Due to his in appropriate behaviour and lewdness the lady who worked as a house help left the job.
Seeing all this Kajol decided to teach him a lesson. Therefore she appoints a new young girl Rekha as house help, who is infected from Aids. One night Kajol hears moaning of a girl, she wakes up and run towards the room. Her eyes got sparkling with happiness thinking that Suraj will also get Aids and die, but to her disappointment it was her beloved son who got physical with Rekha. Kajol shattered in tears and the film ends. This part of the story is directed by Amit Sharma.
Lust Stories 2 Trailer
Lust Stories 2 Review
Overall, the movie is treat to watch for those who loves romantic and fantasy movies. The first part of the story is hilarious but the ending is a little weak as one could easily predict the end. Second part of the story is good and keeps the audience engaged. Third part of the story is full of intimate scenes between Tamannaah Bhatia and Vijay Varma, which viewers would definitely love. Last part is little boring in the beginning but end in much better and leaves a message for the society.
Where Can I watch Lust Stories 2?
Lust Stories 2 can be watched on Netflix with a paid subscription.
Which actor played the role of 'Rekha' in Lust Stories 2?
The role of Rekha in the fourth and last story of Lust Stories 2 is played by Anushka Kaushik