Latest Movies on OTT: The latest films on OTT platforms have been creating quite a buzz with their diverse genres and star-studded casts. Among these, films such as "Pathaan", "Gadar 2", "Khufiya", "OMG 2", "Jaane Jaan", "Kushi", "Miss Shetty Mr Polishetty" have garnered significant attention.
1) Pathaan (2023)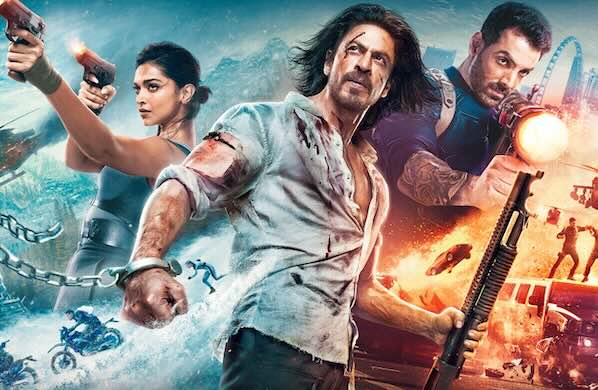 "Pathaan", a riveting action thriller featuring Shah Rukh Khan, made its grand entry on Amazon Prime in April 2023. Directed by Siddharth Anand, the film showcases high-octane action sequences and a compelling narrative that keeps the audience glued to their screens. Shah Rukh Khan's comeback through "Pathaan" has been lauded by fans, making it a notable release on OTT platforms. The movie's availability on Amazon Prime has brought this cinematic adventure to a wider audience, right at their fingertips.
Also read: 5 Suspense Thriller Web Series to watch on OTT this month
2) OMG 2 (2023)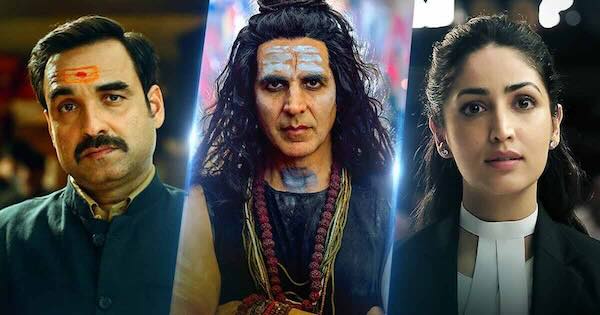 "OMG 2" is a satirical comedy-drama film that was released on Netflix in October 2023. The film explores relevant societal topics, with a particular focus on sex education, through a compelling narrative interwoven with humor and thought-provoking situations.
The storyline centers around Kanti Sharan Mudgal, a devout father and a staunch devotee of Lord Shiva, whose life takes an unexpected turn when his son, Vivek, is expelled from school due to alleged immoral conduct. Upon delving into the matter, Kanti discovers that his son's actions stemmed from misinformation and lack of proper guidance, prompting him to challenge the dogmatic school policies and his own moral beliefs. The situation escalates into a courtroom drama, serving as a comedic yet reflective lens on sex education and its societal implications.
Also read: 8 Movies Arriving on Netflix India Next Week
3) Khufiya – A Spy Thriller (2023)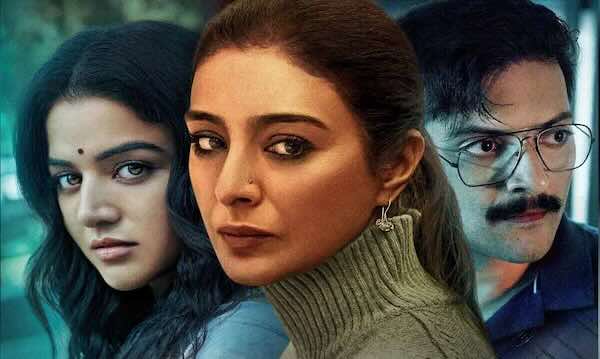 "Khufiya" is a spy movie released on Netflix on October 5, 2023, directed by Vishal Bhardwaj. It's based on a book by Amar Bhushan called 'Escape to Nowhere.' The movie, starring actors like Tabu and Ali Fazal, tells a thrilling story about a secret spy mission. It keeps viewers excited as it unveils hidden secrets. If you enjoy spy stories and suspense, "Khufiya" is a good movie to watch
Also read: Mission Raniganj Movie Review, Is it good or bad?
4) Gadar 2 (2023)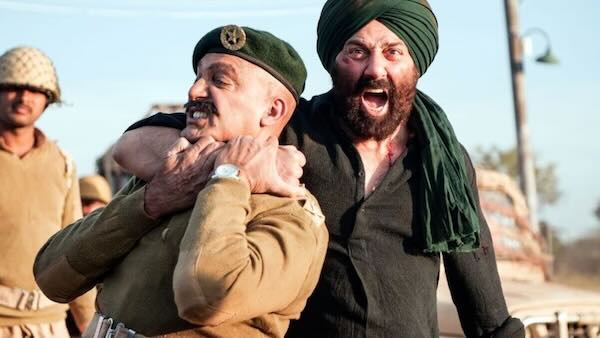 "Gadar 2" is a poignant narrative imbued with patriotism, streaming on Zee5 OTT app from October 6, 2023. It encapsulates themes of love, loyalty, and nationalism, making it a compelling watch for those who enjoy films with a strong emotional core and meaningful messages.
This sequel continues the narrative of love amidst a backdrop of historical and political tumult, reminiscent of its predecessor "Gadar: Ek Prem Katha." The film aims to evoke a sense of patriotism while narrating a compelling love story. With a blend of drama, romance, and nationalistic fervor, "Gadar 2" is poised to capture the audience's hearts and evoke a sense of nostalgia for those who cherished the original movie.
Also read: Mission Raniganj Cast, Crew, Roles, Story, Release Date, Trailer and More
5) Kushi (2023)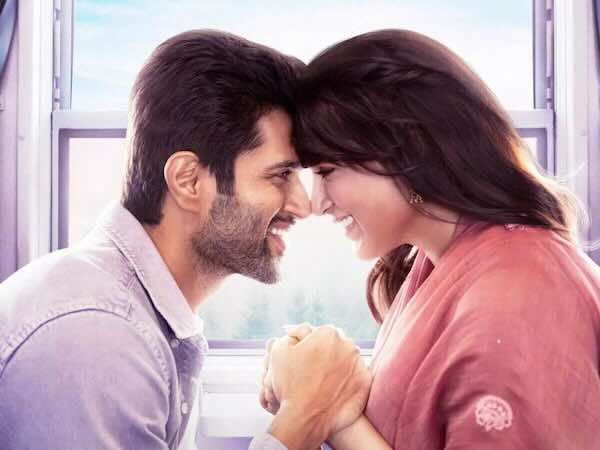 "Kushi" is a Telugu romantic comedy that portrays a young man, raised in an atheist household, who falls in love with the daughter of his father's arch-rival, a devout Hindu leader. This film explores the challenges he faces in reconciling the religious beliefs surrounding their relationship. Directed by Shiva Nirvana and featuring actors like Vijay Deverakonda and Samantha, the film delves into the comedic and tender moments that blossom amidst the chaos of their familial discord.
Watch Kushi in Hindi and Telugu on Netflix Ott app.
6) Miss Shetty Mr Polishetty (2023)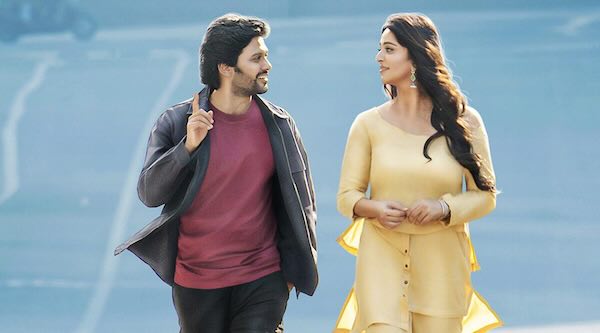 In a tale of contrasting desires and unexpected love, "Miss Shetty Mr Polishetty" unfolds the story of a feminist chef in London and a committed relationship-seeking man from Hyderabad. Despite their differing views on love and relationships, their paths converge in a comedic and romantic narrative.
Directed by Mahesh Babu Pachigolla, this Telugu romantic comedy explores the quirky and tender moments that arise from their unique connection, and has been lauded as one of the notable romantic comedies of 2023.
Apart from Telugu, Miss Shetty Mr Polishetty is available in multiple languages such as Hindi, Kannada, Tamil and Malayalam. Watch on Netflix India Ott app.
7) Jaane Jaan (2023)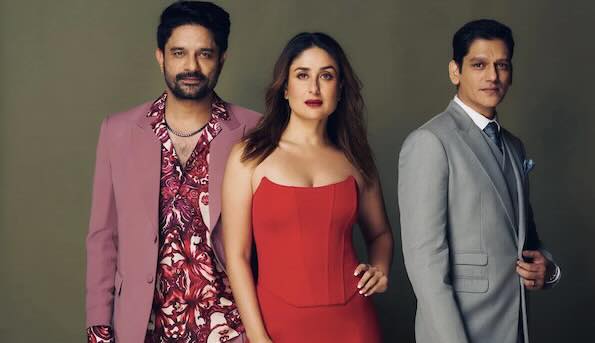 "Jaane Jaan" is an enthralling Indian mystery thriller that takes its narrative arc from the acclaimed Japanese novel, "The Devotion of Suspect X." The plot centers around a single mother and her daughter who find themselves entwined in a crime, with a neighbour aiding them in evasion from the law. Directed by Sujoy Ghosh, this film has been praised for its intricate storytelling and engaging performances, making it a notable mention in the realm of OTT releases.
Get yourself a cozy corner with chips and drinks to watch this Kareena and Vijay Varma starrer film on Netflix Ott app.