Lets check out the Missing Raniganj movie review and find out what critics and media outlets have been saying about the film.
"Mission Raniganj" has got people talking, but not all are singing its praises. Here's a simple breakdown of what some critics and mainstream media had to say about the film.
Also read: Mission Raniganj Cast, Crew, Release Date, Plot, Trailer and more
Ratings
Times of India: Gave it a score of 2.5/5. They liked the brave rescue attempt shown in the movie but felt it needed more to get the feelings across right.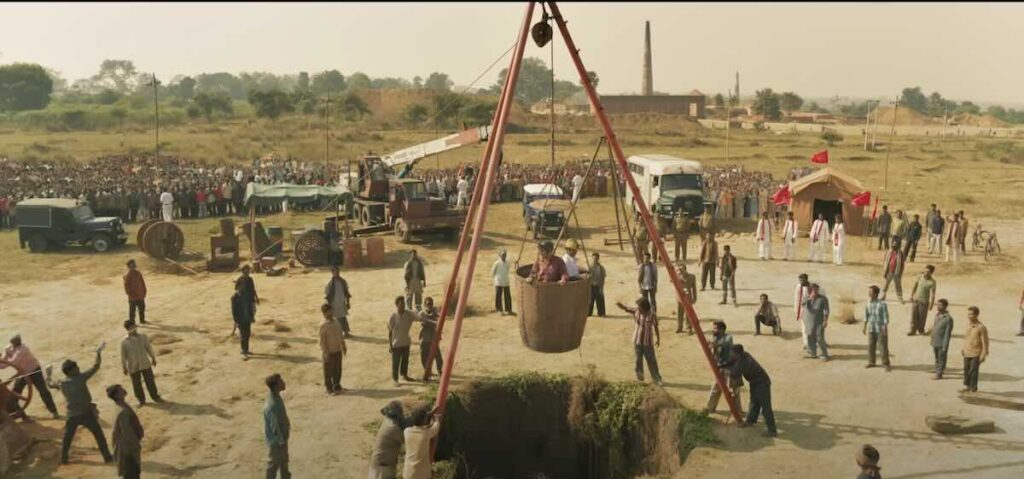 Criticism
Too Much Drama: Some say the film is filled with more drama than needed, making the real story take a back seat.
Character Issues: Critics weren't happy with how some characters were shown, feeling they were too over-the-top.
Missed Heartfelt Moments: The movie tried to dig into deep feelings during tough times but didn't quite hit the mark, say some critics.
Praise
A Thrilling Ride: Despite the criticism, many found the movie to be thrilling and engaging
Strong Acting: Akshay Kumar's acting was a standout, showing a lot of restraint and emotion in critical scenes.
Tackling Big Questions: The film gets a thumbs up for questioning the wrongs in authority and showing how selfish acts can overshadow the greater good.
Trailer
Final Thoughts: In a nutshell, while "Mission Raniganj" hits the right notes in some areas, critics believe it could have toned down the drama and focused more on the emotional depth to do justice to the real story.
"Mission Raniganj" is not just a film; it's a stirring cinematic experience that pays homage to unsung heroes. Its poignant narrative, stellar performances, and high production values make it a must-watch for those seeking both entertainment and a slice of history. This film not only celebrates the indomitable human spirit but also sheds light on a significant chapter of India's history, making it a memorable cinematic outing.