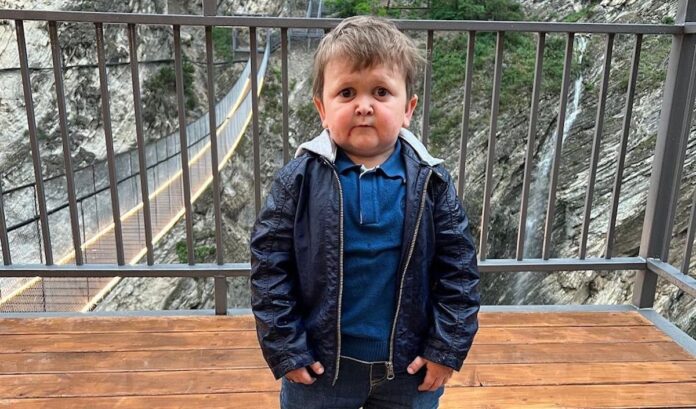 Who is Hasbulla?
Hasbulla is a popular social media influencer from the Republic of Dagestan (Russia) who makes Hoax videos on MMA. He rose to fame when one of his videos about loving Strawberries went viral on TikTok and Instagram. He got nicknamed Mini Khabib and Khabib Jr because he enacts UFC retired champion and MMA fighter Khabib Nurmagomedov.
Most interestingly both hails from the same place and often seen together in photos posted on their Instagram account. Due to the bond Khabib and Hasbulla share, many people mistaken them as relatives. Although, they are just friends who came together due to their interest in mix martial arts.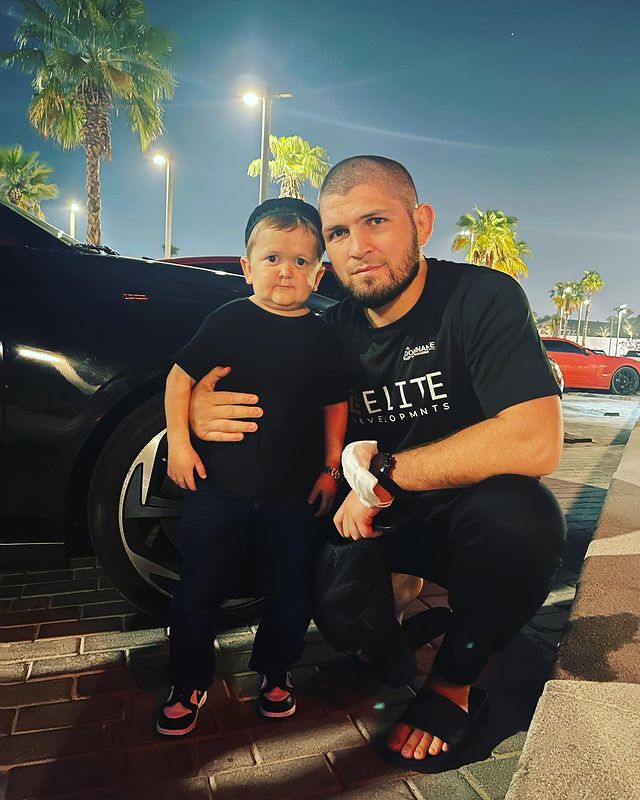 Hasbulla Biography
Hasbulla Magamedov was born in the Russian village of Aksha in 2002. Hasbulla went to an Islamic School for 4 years and then escaped from it because the teachers and students treated him badly.
Since childhood Hasbulla wanted to be a truck driver, trader and a business man. He love cars, drifting and want to make money from them. He is self taught man who learnt fighting on the streets of Makhachkala.
Also read about social media influencer Kili Paul only on wikibiotv.
| | |
| --- | --- |
| Real Name | Hasbulla Magamedov |
| Other Name | Hasbulla Hushetskiy |
| Nick Name | Hasby, Mini Khabib, Hasbik, Khabib Jr |
| Profession | Social Media Influencer |
| Date of Birth | 5th July 2002 |
| Age | 20 years (as of 2022) |
| Place of Birth | Russian village of Aksha |
| Nationality | Russian |
| Sexual Orientation | Straight |
| Zodiac Sign | Cancer |
| Religion | Islam |
| Ethnicity | White |
| Hometown | Makhachkala, Republic of Dagestan, Russia |
| Current Location | Dubai |
| Languages Known | Russian |
| School | Islamic School |
| College | None |
| Educational Qualification | Home Schooled |
| Hobbies and Favorites Stuff | Cars, MMA |
| Food Preference | Oatmeal |
Height, Weight and Physical Appearance
Hasbulla is 3 feet 3 inches tall and weighs around 16kgs. He has got brown eyes and extremely fair complexion. Hasbulla is a fitness freak and often seen training in gym.
| | |
| --- | --- |
| Height | 3'3″ ft |
| Weight | 16 Kgs |
| Hair Color | Blonde |
| Eye Color | Brown |
Disease (Reason of Dwarfism)
Hasbulla is suffering from rare genetic condition called "Growth Hormone Deficiency" which is the cause of his stunted height.
Also read about Bigg Boss 16 contestant Abdu Rozik who is also suffering from the same disease.
Family and Siblings
Hasbulla lives with his family in Dagestan. He loves his parents very much and as a gesture of love he gifted his father a car and mother a laptop. Hasbulla has a twin sister who is also suffering from the same genetic condition as him.
Below is the screenshot of her sister's video which was recorded by a lady without Hasbulla and his family's consent. Post this incident, Hasbulla threatened the lady on Instagram. Afterwards, Hasbulla's account (old) got blocked by Instagram due to their policy.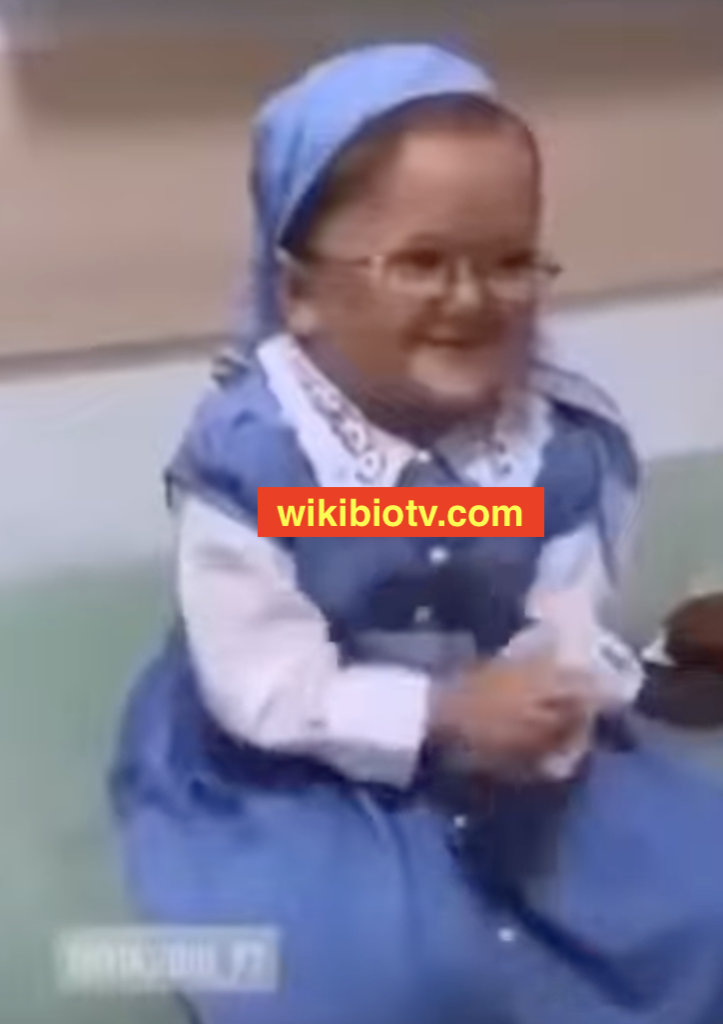 Just to let our readers know, Hasbulla is short tempered but his sister is just the opposite, very calm, cute and adorable. He also has an elder brother his name is Reklama Hasbulla.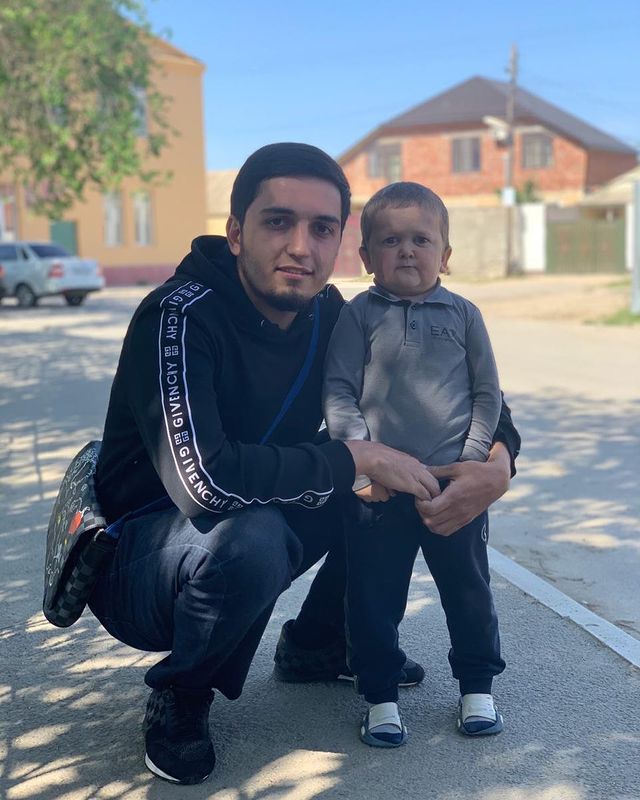 Girlfriend and Marriage
In an interview, he was asked what kind of girl you like? He said, I like everything natural but I don't think much about girls. To conclude, Hasbulla has no girlfriend, he is single and unmarried.
Hasbulla Vs Abdu Rozik Fight
Since Hasbulla had an interest in MMA he wanted to participate in martial art fight competitions with people similar to him. Then Abdu Rozik, a 19 year old singer and influencer from Tajikistan actually responded and decided to fight Hasbulla and that is how the real story started.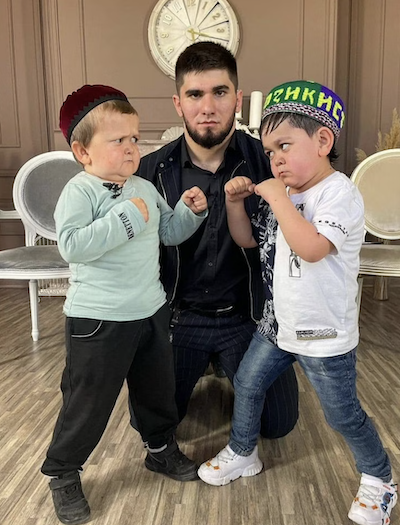 Thereafter, a Chechnyan (a part of Russia) youtuber 'Asxab Tamaev' who make videos on MMA decided to organise a fight and UFC like press conference for them. Although the fight was not approved and legalised by Russian Dwarf Athletic Association (RDAA) but the video got insane amount of views and Hasbulla got very popular.
Career
1. Social Media Influencer
Hasbulla started his career as a content creator who used to create spoof videos on MMA. In one of the videos he enacted the UFC champion Khabib Nurmagomedov which grabbed his attention and several people from the MMA community. The video was then reshared by Khabib and it became hugely popular on the internet.
After seeing so much love and traction on the video, Khabib met Hasbulla and admired him. During an interview, he said that Hasbulla needs to visit the United States, all the big sports stars know him, he is already famous. Also, they want to pay him to get into the ring.
2. Crypto Hasbulla
Hasbulla co-founded Crypto Hasbulla along with Surkay and Kurban. This is his first NFT project in the w3 space where a lot of artwork/illustrations has been created around him. Owning his NFTs has several benefits which have been outlined below:-
If you own Crypto Hasbulla NFT's you will get exclusive invitation to meet him personally or online.
You will get access to Hasbulla's metaverse game.
Access pass to premiere combat sports events.
3. Deal with UFC
On October 13, 2022, Hasbulla confirmed all the rumours to be true. He posted a picture on Instagram and captioned that 'I have officially signed a deal to fight in the UFC'. Further in the post, he thanked UFC, Dana White, Khabib Nurmagomedov, Sungurov and Justin Ozuna for making his dream a reality. He added that all the fans will be able to buy his fight kit from UFC.com and Hasbulla.com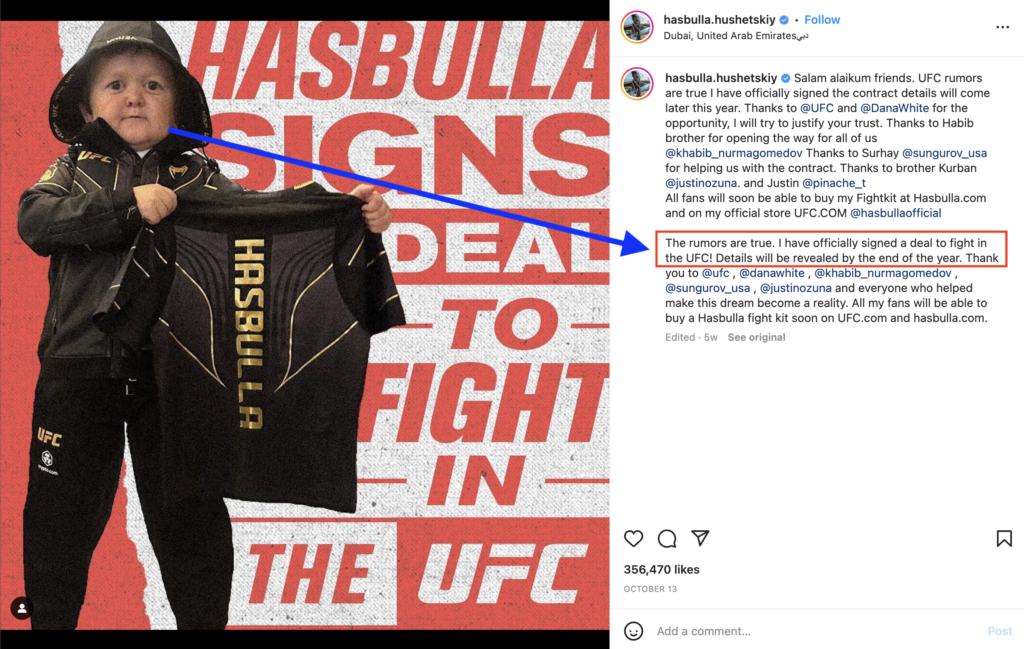 Lifestyle and Luxury
Hasbulla has been enjoying all the luxury and living king size life. He has visited several countries across the world. He owns a Rolls Royce car and travels in a private jet plane. Below are some pics which gives the glimpse of his lifestyle.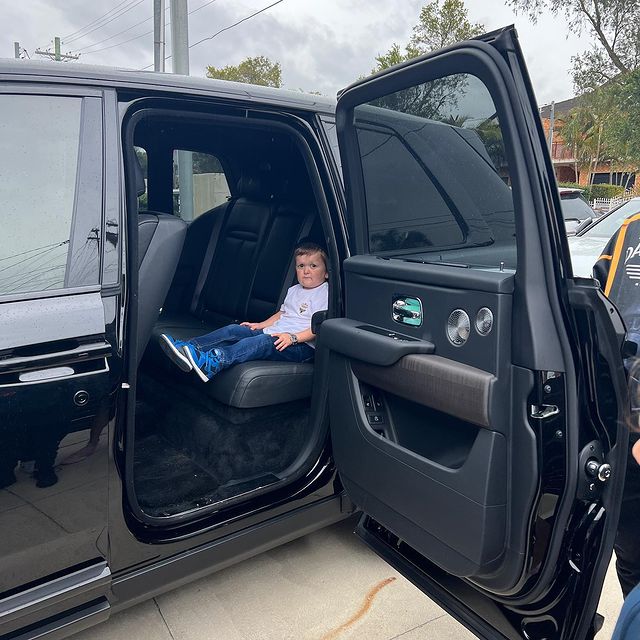 Facts about Hasbulla
In an interview Hasbulla said, "I don't care about Abdu Rozik or Ronaldo, the only thing he does is pass the ball. I am more famous than him".
He also wish to be part of ministry so that he can change the speed of city traffic and increase the highway speed limit. Also, he would allow all the cars to have tinted windows and make his haters panic and parade in the city.
He likes making car racing content the most.
His video about Strawberry and Chocolate went viral and after that his life got completely changed.
His friends has gifted him cars, houses and Rolex watch.
After becoming richer, he would like to help people and open new hospitals.
He studied in an Islamic school for 4 years and escaped from it because teachers and students treated him badly.
In an Islamic school he learnt about life, how men and women should live.
He is scared of darkness and high buildings.
Before becoming popular Hasbulla texted Abdu Rozik to do live broadcast together.
In an interview Hasbulla was asked if he considers himself handicapped, he said 'No, I am healthy'.
He has a pet cat called 'Barsik'.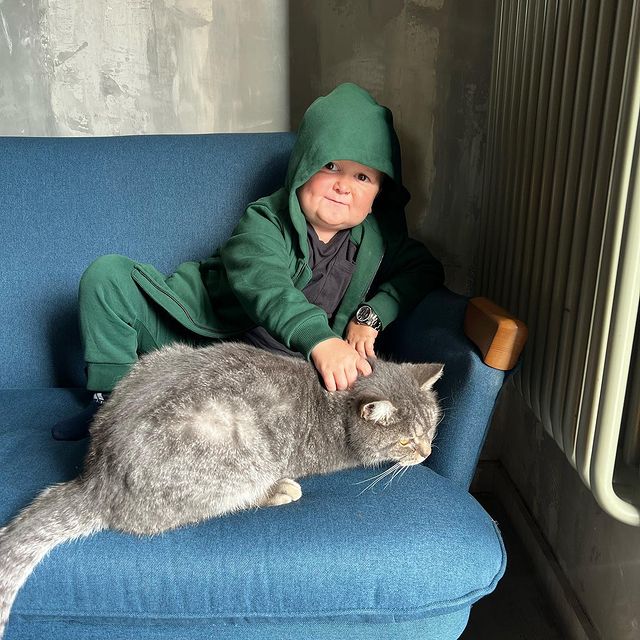 Hasbulla Interview
Income and Net Worth
Hasbulla disclosed in the interview that he was offered a sum of $25,000 to promote a sports betting brand but he didn't accept the offer. Considering that figure and the brand value he holds right now, his net worth is estimated more than $200,000 US dollars.
Social Media Accounts
Hasbulla Twitter : @Hasbulla_NFT