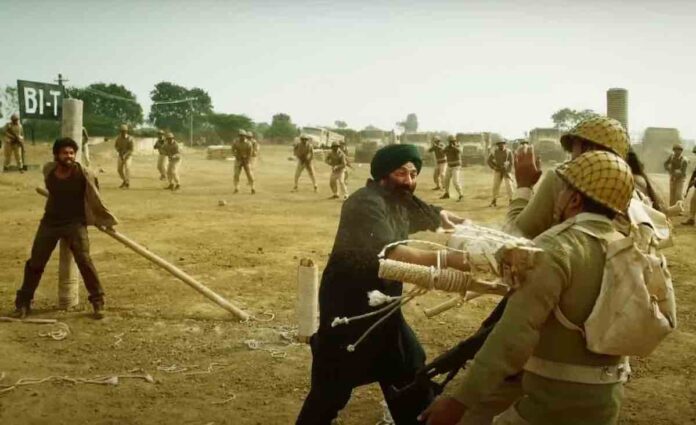 Check out the Gadar 2 movie review and rating before you book your tickets.
Gadar 2 is the renewed version of blockbuster film 'Gadar', which got released in 2001. Sunny Deol and Amisha Patel starrer movie witnessed the huge success not just at the box office but it also created history in the India cinema.
However, the reprised version of Gadar-Ek prem katha, now titled 'Gadar 2' is no different from the previous one. The only difference is that previous Gadar was the love story of Tara (Sunny Deol) and Sakeena (Ameesha Patel) while Gadar 2 is the tale of hatred between Indian and Pakistan.
Gadar 2 Movie Story
In 2001's Gadar Tara Singh went to Pakistan to bring her love Sakeena back. However, in 2023 Gadar 2, Tara Singh went for his son Jeete (played by Utkarsh Sharma).
Although the movie isn't as good as the previous one neither cinematically nor writing wise. But it does have emotion and cheering 'Hindustan Zindabad'.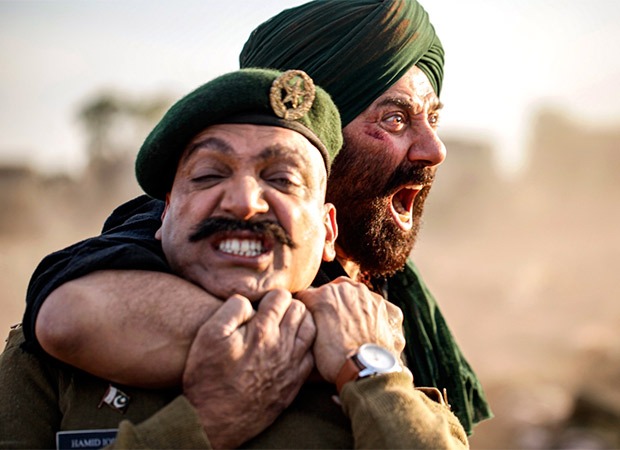 The movie is good for Sunny Deol fans, and those who believe in patriotism. The Gadar 2 does have couple of new songs in addition to recreated versions of super hit songs 'Ud Ja Kale Kava' and 'Mein Nikla Gaddi Leke', which gave nostalgic feeling.
If we talk about Tara Singh, he was the same as in old Gadar, however, Sakeena looked soulless. Director Anil Sharma's son Ukarsh Sharma did good work in the film.
And if you are curious to know whether Tara Singh pulled Hand Pump in this movie or not, then you will be disappointed. Although, there was a funny scene where people were loaded with guns but when they see hand pump, they get scared.
On the opening day the movie did very well at the box office and collected around 40.10 crores in India. The theatres were full with only 4-5 seats left.
Also read:-
Gadar 2 Movie Review – Final Verdict
Now the question arises whether you should go and watch this movie in theatres? so if you want to revive your memory because you loved 'Gadar – Ek Premkatha', then you can go otherwise you can easily avoid this film. Gadar 2 doesn't deliver anything exceptional neither quality wise nor story wise.
So the Gadar 2 gets a rating of 2 out of 5 stars. It can become super hit and enter in 500 crore club because of Sunny Deol's fandom but it won't make any impact on the ratings.