Who is Elizabeth Debicki ?
Elizabeth Debicki is an accomplished Australian actress known for her striking height and elegant presence on screen. Born in August 1990 in Paris, France, she was raised in Melbourne, Australia. Debicki gained recognition in the Australian film industry before making a notable international breakthrough. Her early career was marked by a significant role in the film adaptation of F. Scott Fitzgerald's "The Great Gatsby", directed by Baz Luhrmann, where she played the character Jordan Baker. This role garnered her critical acclaim and a wider audience.
Debicki's talent and versatility have seen her feature in a variety of genres, ranging from period dramas to science fiction and action films. She has been part of major film productions such as "The Man from U.N.C.L.E.," "Guardians of the Galaxy Vol. 2," and Christopher Nolan's "Tenet". Apart from her filmy career, Debicki has also given notable appearances on television. She recently made headlines for giving amazing performance in the role of Princess Diana in the critically acclaimed Netflix series "The Crown".
Her performances are often praised for their depth and complexity, and she has become known for her ability to embody a wide range of characters, showcasing her range as an actress. Debicki's rise in the entertainment industry has made her one of the prominent figures in contemporary cinema and television.
Also read: Alex Borstein Biography
Elizabeth Debicki Biography
Check out the wiki and complete biography of Elizabeth Debicki.
Early Life and Family Background
Elizabeth Debicki is 33 Years old, she was born on August 24, 1990 in Paris, France. Her early life is a tapestry of cultural diversity, with her parents being of Polish and Irish descent. The family relocated to Melbourne, Australia, when Debicki was five, offering her a unique blend of European and Australian cultural influences.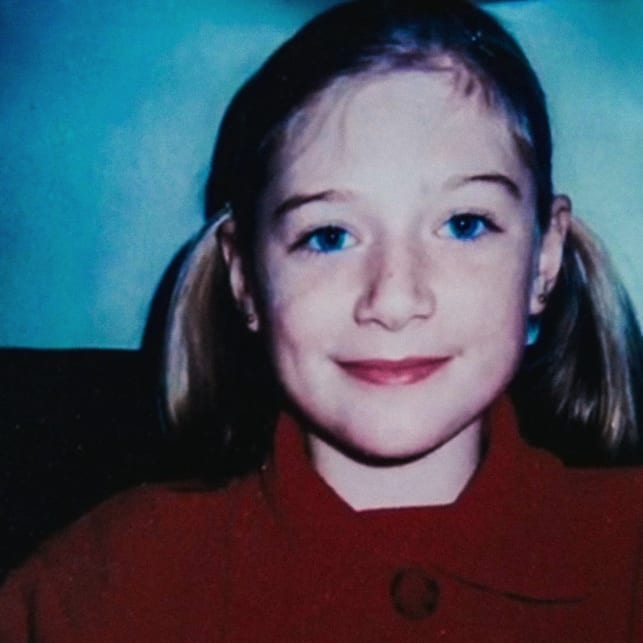 Education and Formative Years
Growing up in Melbourne, Debicki's interest in the performing arts was evident from a young age. Her passion for dance and drama was nurtured in the culturally vibrant city, known for its artistic communities. During her formative years, she trained as a ballet dancer, which instilled in her a deep appreciation for movement and expression, skills that would later prove invaluable in her acting career.
Schooling and Transition to Acting
Debicki attended Huntingtower School in Eastern Melbourne. At Huntingtower, she was not only a diligent student but also actively involved in the school's theatre productions. This involvement in school plays and drama classes sparked her interest in acting, leading her to pivot from her initial path in dance to pursue a career in performing arts.
Higher Education and Acting Training
Following her schooling, Elizabeth Debicki took a significant step towards her acting career by enrolling at the University of Melbourne's Victorian College of the Arts. She graduated with a degree in drama in 2010. Her time at the Victorian College of the Arts was crucial in honing her skills. The rigorous training and exposure to various aspects of acting and theatre helped shape her into a versatile actress. The college's emphasis on both theory and practical experience provided Debicki with a solid foundation in the performing arts.
Early Accolades and Recognition
Debicki's talent was recognized early in her career. In her final year at the Victorian College of the Arts, she received the Richard Pratt Bursary for outstanding acting students. This accolade was a testament to her dedication and potential in the field of acting.
| | |
| --- | --- |
| Real Name | Elizabeth Debicki |
| Nick Name | Elizabeth Debicki |
| Profession | Actress |
| Date of Birth | 24 August 1990 |
| Age | 33 Years (as of 2023) |
| Place of Birth | Paris, France |
| Nationality | France |
| Hair Color | Blonde |
| Eye Color | Blue |
| Sexual Orientation | Straight |
| Zodiac Sign | Virgo |
| Religion | Christian |
| Hometown | Paris |
| Current Location | Melbourne |
| Languages Known | English |
| School | Huntingtower School in Eastern Melbourne, Australia |
| College | University of Melbourne's Victorian College of the Arts (2010) |
| Educational Qualification | Graduate with a Degree in Drama |
| Theatre | Yes |
| Hobbies and Favorites Stuff | Acting, Dancing |
Also read: Alanna Ubach Biography
Elizabeth Debicki Body Measurements
Elizabeth Debicki is 6 feet 3 inches tall and weighs around 65kgs. If we look at her body measurements her breast size is 32 inches, waist is 28 inches and hips are 32 inches. She has an extremely fair complexion and deep blue eyes.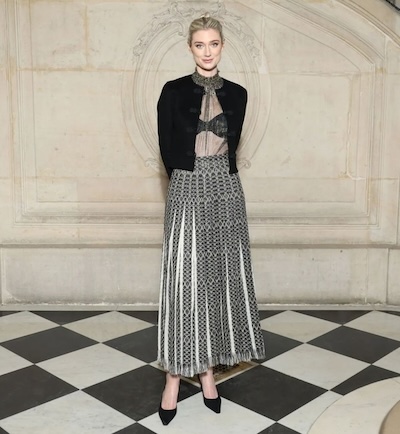 | | |
| --- | --- |
| Height | 6'3″ ft |
| Weight | 65 Kgs |
| Breast Size | 32 inches |
| Waist Size | 28 inches |
| Hips Size | 32 inches |
Elizabeth Debicki's Parents and Siblings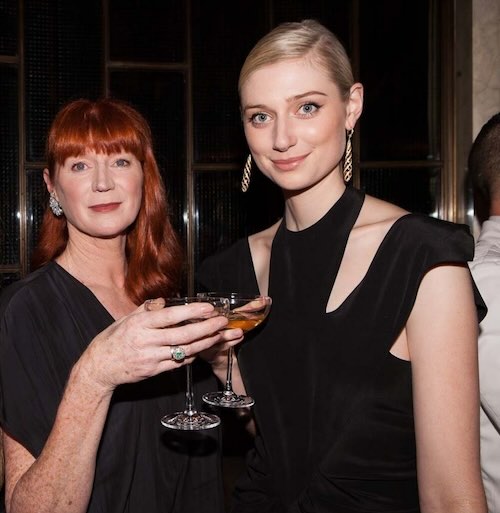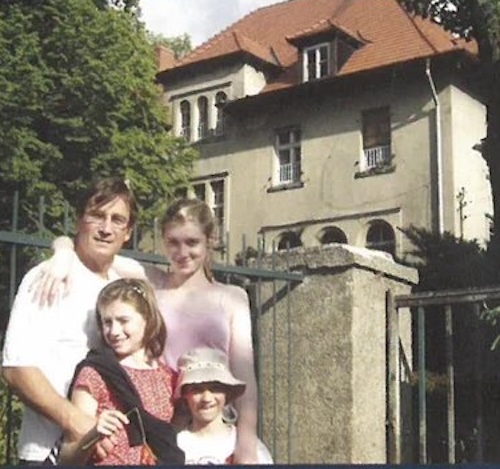 Elizabeth Debicki's parents, both of whom are from the world of ballet, have significantly influenced her early interest in the performing arts. Her mother, a former ballet dancer, is of Irish descent, while her father, also a ballet dancer, is of Polish descent.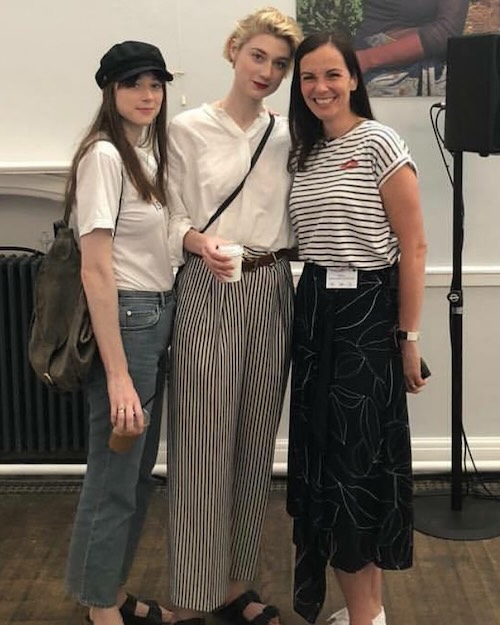 Elizabeth Debicki has two siblings. She is the eldest of three children in her family. However, the identities and personal details of her siblings are not widely known or publicised, as Elizabeth tends to keep her personal life private. This discretion is in line with her generally low-profile approach to her off-screen life, focusing public attention more on her professional work as an actress rather than on her family or personal affairs.
Boyfriend and Husband
Elizabeth Debicki, known for her privacy regarding her personal life, has had very few details about her romantic relationships publicly disclosed. As of 2023, she is reported to be single and is not publicly dating anyone. There was a rumor in 2016 linking her romantically to Tom Hiddleston, her co-star in "The Night Manager". However, this relationship turned out to be false and Hiddleston was later found to be dating Zawe Ashton.
Elizabeth Debicki: Movies and Tv Shows
Elizabeth Debicki has acted in several movies and tv shows. Below is her entire list of projects that you should look at:-
Movies
A Few Best Men (2011) – As Maureen
The Great Gatsby (2013) – As Jordan Baker
Macbeth (2015) – As Lady Macduff
The Man from U.N.C.L.E. (2015) – As Victoria Vinciguerra
Everest (2015) – As Caroline Mackenzie
Guardians of the Galaxy Vol. 2 (2017) – As Ayesha
Breath (2017) – As Eva
Widows (2018) – As Alice
Peter Rabbit (2018) – As Mopsy (voice)
The Cloverfield Paradox (2018) – As Jensen
Vita & Virginia (2018) – As Virginia Woolf
The Burnt Orange Heresy (2019) – As Berenice Hollis
Tenet (2020) – As Kat
Peter Rabbit 2: The Runaway (2021) – As Mopsy (voice)
Television
Rake (2014) – As Missy
The Kettering Incident (2016) – As Dr. Anna Macy
The Night Manager (2016) – As Jed Marshall
The Crown (2022) – As Princess Diana
Elizabeth Debicki's diverse roles in both film and television showcase her versatility as an actress, spanning across various genres and styles. She has achieved recognition for both her leading and supporting roles, contributing significantly to the contemporary film and television landscape.
Awards and Nominations of Elizabeth Debicki
Elizabeth Debicki's performances have earned her several accolades and nominations in the entertainment industry. Here's a list of some key awards and recognitions she has received:
AACTA Award (Australian Academy of Cinema and Television Arts Awards)
2014: Best Actress in a Supporting Role for "The Great Gatsby"
Cannes Film Festival
2018: Trophée Chopard for Female Revelation of the Year
Sydney Theatre Awards
2010: Best Newcomer for her performance in "The Maids"
While this list captures some of the notable awards, Debicki's career encompasses a range of performances that have been widely appreciated both in Australia and internationally. Her work continues to garner attention and acclaim, contributing to her growing reputation as a talented and versatile actress.
Income and Net Worth
Based on the worldwide data and media reports Elizabeth Debicki's net worth as of 2023 is estimated to be around $4 million dollars.
Social Media Accounts