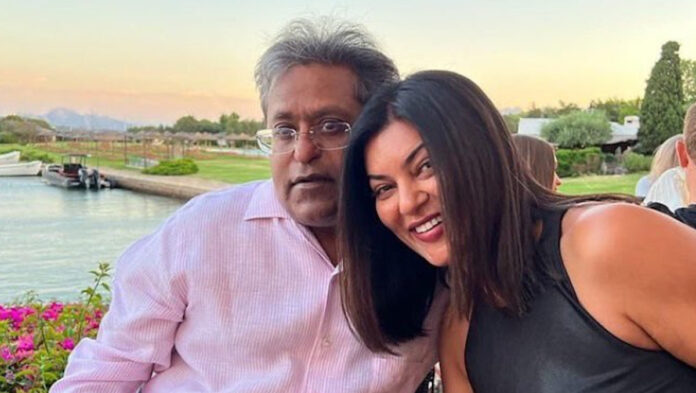 The former miss Universe and Aarya web series star Sushmita Sen is in news these days due to her most talked affair with former IPL chairman and businessman Lalit Modi. The couple got highlighted 2 days back when their photos got viral on social media, which shocked the whole country. Sushmita who is in her 40's previously dated much younger model and beau Rohman Shawl for a long time, last year she announced her break up with Rohman, 27, not only surprised her fans but also shattered dreams of their much anticipated marriage. Also Read – Bollywood Actresses Who Went for Plastic Surgery and Ruined their Face
On Thursday, 14th July 2022, Lalit K Modi, 58, tweeted the information that "he is back to London from global tour to Maldives and Sardinia with his family and betterhalf Sushmita Sen", which sparked the talk about their marriage.
Just back in london after a whirling global tour #maldives # sardinia with the families – not to mention my #betterhalf @sushmitasen47 – a new beginning a new life finally. Over the moon. 🥰😘😍😍🥰💕💞💖💘💓 pic.twitter.com/Vvks5afTfz

— Lalit Kumar Modi (@LalitKModi) July 14, 2022
Lalit Modi also posted a few pictures with Sushmita Sen which gives the impression that they didn't come close overnight. Instead, there is a timeline of pictures which tells that modi had an interest in Sushmita from a very long time, even during the times when he was married to Minal Modi (ex wife). Also Read – Alia Bhatt's upcoming movies in 2022 and 2023
In an another post Lalit Modi and Sushmita clarified that they are neither engaged, nor married. They are just dating each other, but you never known when the affair turns into marriage.
Just for clarity. Not married – just dating each other. That too it will happen one day. 🙏🏾🙏🏾🙏🏾🙏🏾 pic.twitter.com/Rx6ze6lrhE

— Lalit Kumar Modi (@LalitKModi) July 14, 2022
After this news some netizens even trolled Lalit modi for calling Sushmita his better half but not knowing and tagging the wrong twitter handle.

While others mocked their relationship by quoting funny images.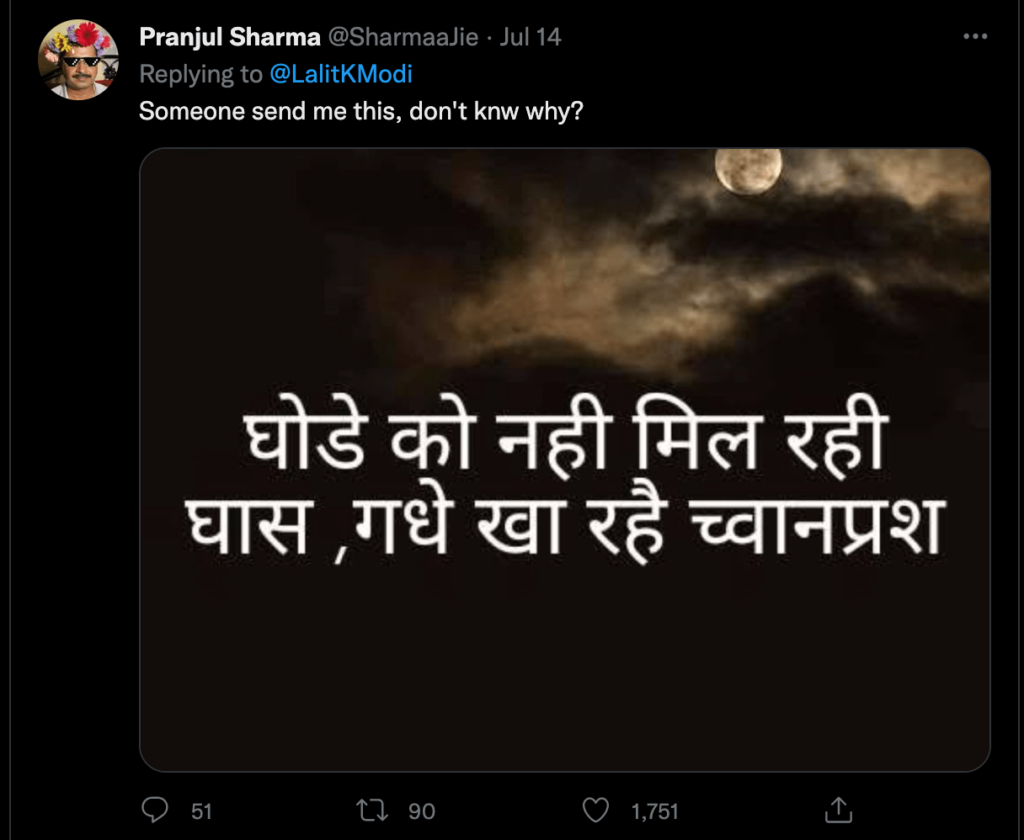 Apart from Rohman Shawl and Lalit Modi, Sushmita has previously dated Randeep Hooda, Ritik Bhasin, Sanjay Narang, Vikram Bhatt, Bunty Sachdev, Mudassar Aziz and Imtiyaz Khatri.