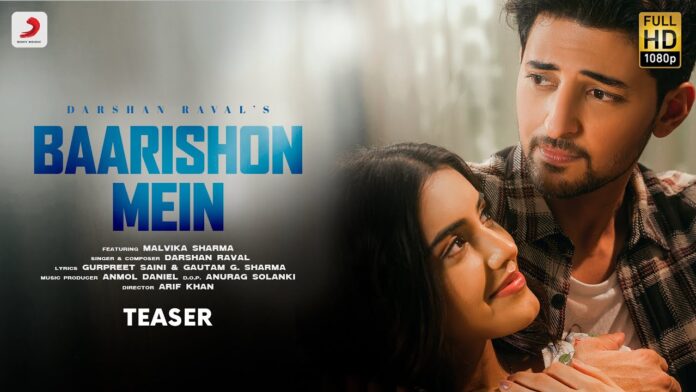 The teaser of the most awaited monsoon song 'Baarishon Mein' is out on 6 July 2022. The song features Malvika Sharma along with Darshan Raval. The most anticipated song will be released on 8th July 2022 on Youtube. The song is recorded at Sony Music India studios.
Here is the teaser:-
Dhaval's previous songs like Hawa Banke and Ek Tarfa did amazingly well and got over 195 and 145 million views on Youtube. Hopefully, the upcoming monsoon song will be as hit as the previous one.
So stay tuned for more updates and do enjoy this heart wrenching song on 8th July 2022.
What else is releasing on 8th July 2022 ? : Saas Bahu Achaar Pvt Ltd web series will premiere exclusively on 8th July 2022 on Zee5 OTT platform.