If you are a fan of courtroom drama, then look no further because we have curated a list of top hindi courtroom drama movies and web series that are streaming on the OTT platforms this year. These movies and series are full of twists and turns, which will keep at the edge of your seat. You will find these movies and series on platforms such as Netflix and Zee5.
Here is the list of Top Hindi Courtroom Drama Movies and Web Series on OTT Platforms
1) The Verdict: State Vs Nanavati (2019)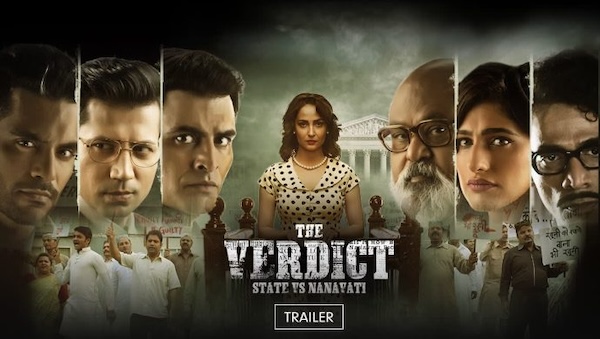 The Verdict is a Hindi courtroom drama series released in 2019. The story of the series revolves around a Naval Officer 'Kawas Manekshaw Nanavati' who shot 'Prem Ahuja' after finding his affair with his unfaithful wife 'Sylvia'.
After this incident this matter was taken to the court. During this courtroom drama, the entire Parsi community backed Nanavati while Sindhi community supported Ahuja.
This case became a sensation in India, with the media playing a significant role in influencing the public opinion. Throughout the series, the various themes of love, betrayal and social expectations are explored.
Watch this indulging and edge of seat thrilling court drama series on Zee5 Ott app.
Also read: Hindi Web Series to watch on OTT this Weekend
2) 420 IPC (2021)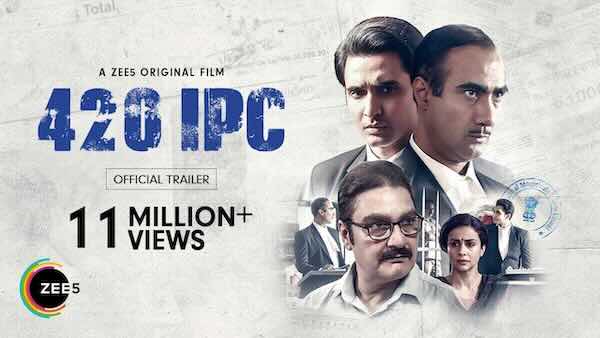 420 IPC is a courtroom drama movie which features Vinay Pathak, Ranveer Shorey, Rohan Mehra and Gul Panag in the lead roles. In this series Vinay Pathak is playing the role of CA Bansi Keswani, who got arrested for allegedly stealing and forging 3 cheques from his client's cheque book. Afterwards, his wife Pooja (Gul Panag) hired a lawyer Birbal (Rohan Mishra) who fought this case against Jamshedji (Ranveer Shorey).
In a series of twists and turns, the court came to know that the forgery was done by the client so that he doesn't have to pay the hefty loan amount he borrowed from CA Bansi Keshwani. However, the question is, how a CA who defaulted on his several home loan EMI's gave crores of rupees loan to this client? Watch this exciting suspense thriller film on Zee5 Ott platform.
Also read: Movies Arriving on OTT and Theatres this October
3) OMG 2 (2023)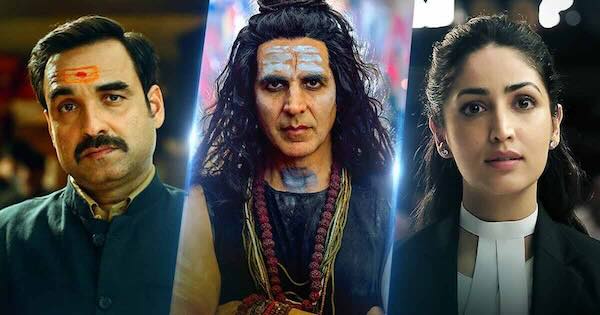 OMG 2 is a courtroom drama film which has an ensemble cast of Pankaj Tripathi, Akshay Kumar and Yami Gautam. Pankaj Tripathi is playing the role of 'Kanti Sharan Mudgal' whose son got rusticated from school due to some bad things he did in school premises. Depression and embarrassment forces Kanti's son to commit suicide.
Fortunately, the messenger of Lord Shiva (Akshay Kumar) magically arrives at the scene and saves his life. Upon his advice, Kanti files a case against the school institution for not giving his son proper sex education. While Yami Gautam, the school's lawyer fights against Kanti's will of giving sex education in schools.
Watch this super entertaining, comic, courtroom drama film on Netflix Ott app.
4) Trial By Fire (2023)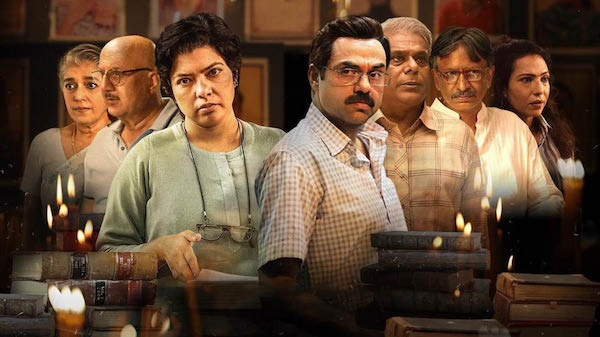 Trial by Fire is another courtroom drama series which is based on the Delhi's Uphaar Cinema Kand, where several lives were killed and injured. The story of the film is about a couple Shekhar and Neelam Krishnamoorthy whose son got killed in Uphaar Cinema due to the negligence of the cinema owners.
Upon finding the real culprits she opens up a case against the owners of the cinema in search of justice.
What happens next? well you will find that out once you watch all the episodes of Trial By Fire series. The web series is currently streaming on Netflix India Ott app.
Also read: Latest Movies on OTT
5) Court Martial (2020)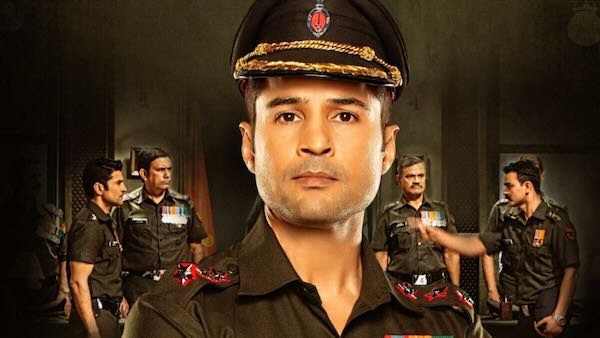 Court Martial is a Hindi language Court Martial drama movie which features Rajeev Khandelwal, Saksham Dayma, Swapnil Kiiran Kotriwar and Kiran Pandey in the lead roles.
The story of the 'Court Martial' centers around Ramchandar who is being court-martialed for killing his senior officer and injuring another officer called 'B.D Kapoor'. Later defense lawyer, Bikash Roy (Rajeev Khandelwal) unfolds the truth and finds out the reasons behind Ramchandar's actions gradually unveiling the harsh and startling truth behind the assault.
The courtroom drama shed life on the caste-based discrimination prevalent within the ranks as Ramchandar belongs to the lower caste while Captain B.D Kapoor belongs to an upper caste.
Watch this edgy, courtroom drama suspense thriller film on Zee5 Ott app.