How to become a child actor in India? This question is very much prevalent in big cities like Mumbai, Delhi, Indore, Punjab and Gujarat. Before going forward into the details, let's break down the topic into categories. Because what works for one might not work for the other.
Note: This guide is valid for both, boys and girls who want to make their career in the acting field.
There are 3 categories of Child Actors and Actress in India:-
1 to 5 Years (Child Actor)
6 to 11 Years (Child Actors)
12 to 17 Years (Child Actors)
Table of Contents
1) Child Actor Category: 1 to 5 Years
This category belongs to the child actors of age group 1 to 5. We have seen most of the websites suggesting acting training to all age groups without understanding the age constraints and ground reality of the film industry in India.
Based on our years of experience in this industry, we can tell you that this age group doesn't require any acting training, because at this age Children are innocent, real and they don't pretend to be someone else, most importantly they are natural.
Also, at this age the kids can't speak clearly. Therefore, acting training at this age is not a valid point of discussion. Most production houses, advertisers, agencies who have been making Tv Ad Commercials prefer this age group because viewers are emotionally connected with the children of this age. By selling their emotions they reach the viewer's household. In other worlds, Advertising agencies don't want kids to ACT, but stay natural and active throughout the film.
And the same goes for Movies, Web Series and Tv shows.
How kids are judged at this Age?
The kids of age 1 to 5 are judged on the basis of the following factors:-
Portfolio Pictures
Cuteness
Activeness
Distinctive Features (like Colored Eyes, Curly Hair, Dimples will be a plus)
Audition
Introduction (English, unless asked to send in Hindi)
Child actors of Age group upto 3 are selected mostly on the basis of their porfolio pictures and introduction video. For the age group of 4 and above, you would be asked to send an audition based on the script shared by the Casting Directors and Casting-Co-Ordinators.
Based on the text written in a script, you will have to perform and record the same with your mobile phone, if you are sending a self test from home. In case of studio audition you need to act according to the instructions/cues given by the casting assistants.
Advice to the Parents of this Age Group
Don't force your kids to act.
Be Natural
Get a decent portfolio done, doesn't have to be a costly one though. If you can't afford then you can click photos from your mobile phone on a plain background or you can take a few clicks outdoors or in nature. However, during this process make sure to keep distractions away and only to focus on the actor's face. You need to take at least 3 pictures. One is Close-Up Shot, second is Mid Shot or 3 Fourth, and third is Full Size – which means the picture has to be clicked from head to toe.
For 4 to 5 year old kids, kindly record one basic introduction video in horizontal/landscape mode, where the kid is saying his/her name, age, height and location.
Here is some reference pics of Close-Up Shot, 3 Fourth, and Full Length Shot:-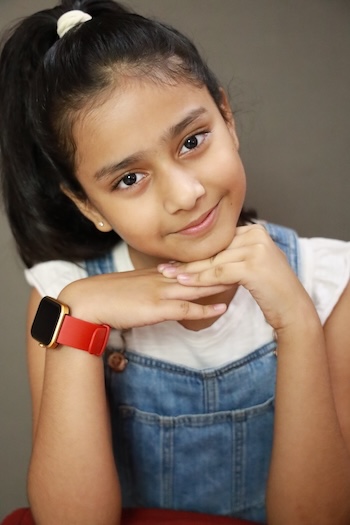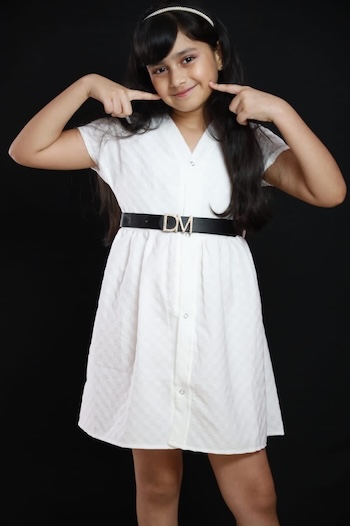 2) Child Actor Category: 6 to 11 Years
The competition is fierce in this age group because every parent wants to see their kid on the tv screen. The kids who fall in this category need to have clear pronunciation and some sort of skills like dancing and singing.
If you have an additional skill set like Skating, Kungfu, Karate, Cricket, Badminton, Cart Wheel, Yoga, Musical Instrument. You get an edge over other child actors whenever the script demands any of these skills.
Kids over 8 years can also go for acting workshops. However, full fledged acting course is still not recommended at this age.
How kids are judged in 6 to 11 year category?
Portfolios (applicable only for Print and Garment Shoots)
Introduction
Audition (self test or studio audition)
Work Links/Experience
Looks
Distinctive Features
Confidence
Instagram Followers (recently, we have seen some brands sign influencers who have a decent fan following on Instagram and Youtube, so they can reach millions of users with the limited ad spend.)
Advice to the Parents of this Age Group
Always motivate your child.
Don't push your child if he/she doesn't want to act.
Reward your kid from time to time.
Focus on learning new skills.
Get in a good haircut that suits them well.
Groom them well and wear clothes as per the script.
Prepare a good introduction video including your hobbies and interests.
Stay with your kid when going for an audition at an unknown place.
Maintain a good relationship with Casting Directors and Co-ordinators.
Read Hindi and English stories daily.
Observe your surroundings.
Learn how to Pose (required when applying for a print, garment or an e-commerce shoot like: Amazon, Myntra, Hopscotch etc.)
Learn different expressions like Happy, Sad, Angry, Excited, Shocked. Practice it in front of the mirror.
3) Child Actor Category: 12 to 17 Years
This age group needs special attention as the kids of this age have been going through several emotions in their life. And they often get dejected when they don't get what they want.
If you are someone who falls in this age bracket, you need to be very careful while choosing a script. Because some scripts demand scenes such as: suicide, kissing or other objectionable things. Therefore, when you are going for an audition, ask clearly about your role.
Read the script several times, don't just learn it but understand the story and your character. Ask questions about your character's background, how it looks, where it works to get a better understanding of your role.
Wear clothes based on the learnings of your character. Rehearse a couple of times in front of the camera or with some actor friend.
Join acting training or workshop
Join theater
Read Hindi and English books daily.
Work on your pronunciation
If you have a harsh regional accent, get rid of it and make it neutral or else you will get stuck with the regional roles.
Watch films and observe how a particular filmmaker's cast look, for example: Karan Johan (Dharma Productions) often casts upmarket people and have attractive setups. On the contrary, Anurag kashyap works on a different theme all together.
Learn instruments, sports and any extra skill that can set you apart from the other actors.
Visit Places, meet different people, see how they react. In short, you need to be an observer.
How to prepare an Introduction Video for Tv ads, Movies, Serials and Web Series in India?
Introduction video has to be confident, cheerful and it must include your name, age, height, location, side profiles, hobbies, languages known, work experience (if any), mention additional skill sets (if any) like: Karate, Cart Wheel, Cricket, Badminton, Skating, Gymnastics etc.
How to become a Tv Serial Actor in India?
Serial auditions are often scheduled in casting agencies. Most of these casting agencies are located in Aram Nagar Part (1 and 2), 4 Bunglows, Andheri West, Mumbai. However, after the pandemic most of the auditions are being conducted online.
Therefore, you just need to connect with the casting director or a coordinator and share your introduction video with them. The introduction video must have your name, age, height, location, languages known, phone number, and work experiences (if you have any). You can mention additional details like hobbies and your additional skill set.
If a casting director finds your profile suitable for the role, he/she might ask you for photos. If your look is according to the script and character, then the casting director will call you for the audition.
Actor is finalized based on the audition and look test. After getting selected, you will be asked to sign the agreement where all the details are mentioned like your character name, amount you get per day, and other terms and conditions.
Read Before Applying for a Tv Serial/Show:-
Tv actor's life is quite hectic, the shift duration is approximately 12 hours per day.
Some production houses might ask you to bring your own clothes to wear in shoot.
Nowadays, most production houses don't give snacks to kids, therefore, you need to be prepared for that.
You will have to share a room with other co-actors on set. However, you can discuss this with the production house before signing the contract and ask them to provide a separate private room instead.
Serial payments have a payment term of 3 months, which means your current month's payment will be paid after 3 months.
If you are casted directly through a production house, which is rare nowadays, you don't have to give any commission to anyone. However, if you have a co-ordinator involved in between, you will have to pay 20 to 25% money from the final payment.
Acting in TV serial is different from Films and Web Series. Therefore, you need to act a little loud, subtle acting won't work here.
The budget for child actors in Indian tv serials is around: ₹2500 rupees to ₹15,000 rupees per day. While the average budget is around ₹5000 rupees/day.
Child actors don't get leaves or holidays easily, even if they are sick or unwell. Show makers often exploit child actors and make them work long hours tirelessly without actually giving them much facilities. Most production houses have a pathetic culture and work environment. However, there are good production houses as well that treat their artists with utmost care.
How to become an Actor in Bollywood Movies?
The process is the same for every mode of cinema, be it a tv serial, web series or a movie. You will have to go through auditions. To know about auditions, you will have to visit Aram Nagar 1 and 2, it is a hub for auditions. There are several small studios where big talents are made. So, you will have to visit the narrow streets of Aaram Nagar and check with the casting agencies, whether they are conducting any auditions or not.
If not, leave your introduction video, contact details and photos with them. Whenever, there will be any requirements as per your age, they will coordinate with you.
Read Before Applying for a Movie:-
Generally, you get a good treatment in movies.
There is a shift of approx. 8-9 hours max, or sometimes even less.
You get a personal or shared vanity van. Vanity Van is a bus which has customized rooms for the artists, so they can relax during the shoot. It also has a western toilet and mirror for makeup.
Acting in movies is different from TV Serials, unlike TV shows where you need to do subtle acting. But it depends on the character, if it requires loud acting then you may need to do that too.
What Education Qualification is required to become an Actor?
Education or a degree is not a must to become an actor, but it is important that you get yourself educated. Because there is a lot of difference between educated and uneducated actors.
You get roles according to your skill set. If you can't speak in English or you don't understand the language. You won't be able to understand the instructions of the director.
Nowadays, most of the directors give instructions in English. Also, if you are not educated you will feel embarrassed in social gatherings and parties.
Which Acting Institute should I Join?
There are several institutes that offer acting training, however most of them charge you an arm and a leg. If you are low on budget you can join local theaters within your city to brush up your skills. Acting schools are recommended only after passing an age of 12 years.
If you still need a degree in acting you can join the following acting schools in India:-
How much do Child Actors get paid for working in Tv Ads, Films, Serials and Web Series in India?
The payment of child actors mostly depends on the their profile. If you are an experienced actor, you will get more. Lets have a look at the various forms of cinema in India and compare their average payouts.
Tv Advertisements/Commercials: Tv commercials have a fixed and open budget. In India child actors get anywhere between ₹5000 to ₹75,000 rupees per day for an ad shoot. This budget is fixed, regardless of the actor's experience. Even a newcomer trying for an ad commercial can get up to ₹75,000. However, due to fierce competition and easy availability of the child actors in India, the production houses are paying an average amount of ₹10,000 to ₹30,000 rupees for an ad film. Anything above ₹30,000 is very rare.
Bollywood Movies: The movies have a different payment structure altogether, they have a massive budget, however, a child actor gets anything between ₹5000 to ₹25000 rupees per day. Any if you are highly experienced, you can negotiate on the budget with the production house.
Tv Serials (Tv Shows): This is the most hectic form for cinema where child artists get exploited and work for long hours. The highest amount a child actor gets in tv serial is up to ₹14,000 rupees per day. However, the average is ₹5000 rupees that too including 20 to 25% coordinator commission.
Web Series: Some web series offer a per day budget and some come up with packages. Since web series makers spend less amount in production as compared to the films, their budget is also less. However, some decent production houses and film makers offer a budget of up to ₹15-20,000 rupees per day to the child actors. Although, the average payout to child actors in web series is around ₹5000 to ₹8000 rupees.
Do I need an Artist Card to work in Films, Tv Serials, Ads or Web Series?
NO, you don't need any artist card in any form of cinema. It doesn't matter whether you are an experienced actor or a fresher, artist card is not a guarantee of work. Scammers in Mumbai, Delhi and other places often scam artists in the name of the XYZ show. In short, you don't need any artist card such as a CINTAA card, Shiv Sena Card or any other card for work.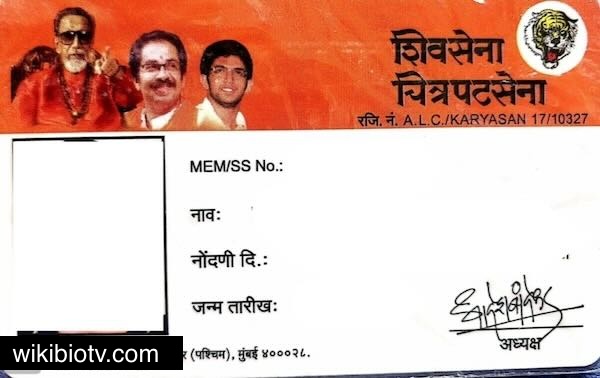 CINTAA is the most accredited artist card in cinema, however, it is only for the lawful purpose. Suppose you get harassed or not paid by any agency, you can write to CINTAA. In that case, the association will help you.
Also, CINTAA cards can't be registered by any agents, it can only be done from their office as mentioned on their website here.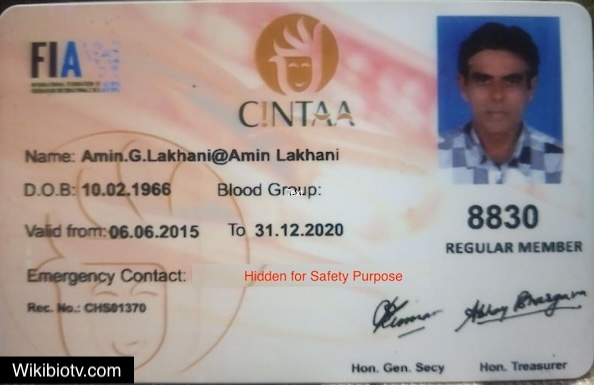 But most of the times you don't need any card, also there are only 1% chances that you don't get paid by a production house.
Popular Scams in the Indian Film Industry
Artist Card Scam: Whenever you are approached for an artist card in exchange for work, say NO to it straight away. Wikibiotv team has seen several artists who visit Mumbai in search of work often get trapped in the artist card scams. These scammers will trick you with fake contracts and fake shoot locations. But when you visit that location, you won't find any setup.
Portfolio Scam: These scams are most prevalent in Delhi and NCR regions. There are several agencies in Delhi that charge up to 1 lac rupees in the name of portfolio and guarantee the number of shoots in a year. These modeling agencies have tie ups with the brands, however, the kind of shoots they offer is not worth it. So invest your money in grooming and enhancing your child's skills. Portfolios pictures are not required for movies, web series and tv serials. The only place where portfolio pictures are required is Print Shoot, Garment Shoots and sometimes in Ads films that too after giving an audition.
Registration Charges Scam: Some casting co-ordinators may ask you registration charges. If you come across any such coordinator say no to them. Work with only genuine coordinators that work on the commission basis. Suppose you get any ad, film or series through a coordinator, then you will have to pay them 20 to 25% commission on the amount agreed for the work. You will have to pay that commission only after receiving the payment from the production house.
FAQs
How to become a Child Actor without any experience?

If your child doesn't have any experience, you should enroll your kid in a fashion show (e.g Indian Kids Fashion Week, Delhi Kids Fashion Week) where you and your child will get some exposure to the camera. You can do it a couple of times to make him/her comfortable in public. Although it has nothing to do with acting, this should be your first step before getting into the acting field. Also note, these fashion shows charge enrollment charges of up to ₹10,000 rupees in India. Where they make your son or daughter walk the ramp.

(Disclosure: We are not affiliated with any fashion shows)

Where do I find Child Actor/Actress auditions in India?

You need to connect with the casting directors and coordinators in your area. There are several big and genuine casting agencies that you can contact, these people have offices in Mumbai:-

1) Mukesh Chhabra Casting
2) Casting Bay
3) Mathew Varkey Casting
4) Shikha Pradeep Casting
5) Kunal M Shah