Angoori is an upcoming erotic web series on the Ullu ott app which features Pihu Singh in the main cast. The story of the series revolves around a blind young girl 'Angoori', played by actress Pihu Singh, who's father wants her to get married, however, one day she comes across a man called 'Ajay' who pretends to be a blind too. Later Ajay meets Pihu's father and they both get married. After marriage, Ajay's friends give a surprise visit to his home and find out that he is married. After looking at Pihu and knowing that she is blind one of the friends grabs her from behind. What happens next? To know the entire story you need to watch all the episodes of Angoori web series.
Angoori web series is releasing on 14th November 2023 on the Ullu OTT App.
Also read:-
Angoori Web Series Cast with Photo
Check out the entire cast and crew of Angoori web series along with the actress role, real name, photos and release date.
| Web Series | Angoori |
| --- | --- |
| Main Cast | Pihu Singh |
| Genre | Drama, Erotic |
| Language | Hindi, Regional |
| Release Date | 14 November 2023 |
| OTT | Ullu app |
| Production House | Ullu Digital Pvt Ltd |
Pihu Singh as Angoori (Wife)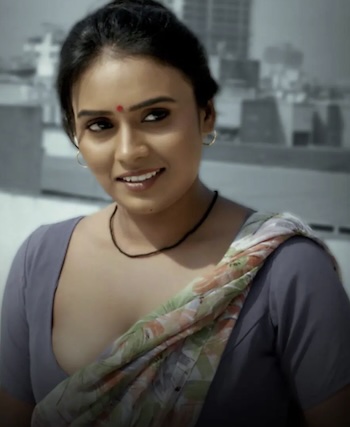 Ajay (Angoori's Husband)