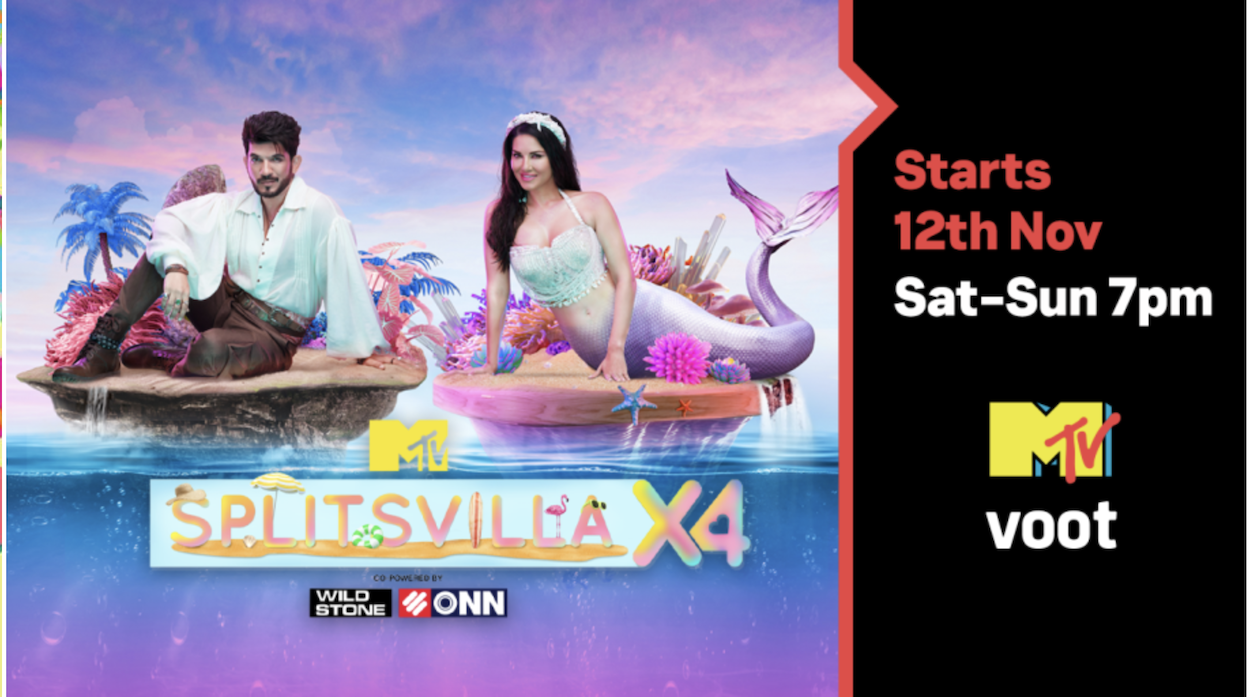 On 11th November 2022, Sunny Leone and Arjun Bijlani visited the Bigg Boss 16 house to promote MTV Splitsvilla 14.
After entering the Bigg Boss house Sunny and Arjun asked the participants 'Kiska Pyaar Hai Samundar Pyaar' means 'Kiska Pyaar Hai Ghar Ke Bahar'?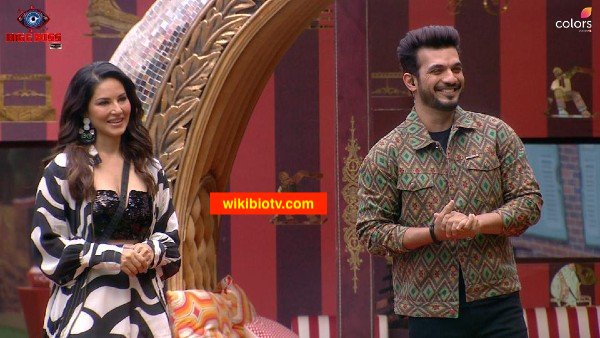 Then Arjun asked Nimrit Kaur 'Tum Batao', ghar ke bahar hai? She laughs and says, Yes!
Afterwards, Arjun and Sunny play a game and divide the entire house into two sides, 'Girls' vs 'Boys'.
During the game Gori Nagori and Shalin Bhanot performed a dance where Arjun decided that Gori gave a better performance. On the other hand, Sunny asked Ankit to do lap dance to Arjun.
In another game, Arjun asked the contestants to pick the red heart from the basket and give to those who won their heart and the broken one to those who broke their heart.
He calls Tina first from the girl's team, she gives the red heart to Abdu Rozik as he always comforts her and gives a broken heart to Shalin because he is rude at times.
Then Sunny picks Mc Stan next, who gives the red heart to Gori and broken heart to Priyanka 
Chaudhary because she does Kich Kich while having food.
Next comes Nimrit, who gives red heart to Abdu and broken heart to Gautam because she believes Gautam 's actions are not-reasonable and he cannot be trusted.
Sunny calls Sajid on stage, he gives red heart to Sumbul because she trusted him and broken heart to Gori because of her attitude towards him.
Sumbul gives red heart to Sajid because he consoles her and gives broken heart to Shalin because he says a few things which are disheartening and unforgetful.
Last comes Ankit Gupta, who gives red heart to Priyanka and broken heart to Nimrit because of ever changing friendships and most importantly she abused Priyanka.
Also read about MTV EX or Next Contestants only on Wikibiotv.com
In the end, Arjun and Sunny believed that boys were less diplomatic, yet they gave both the parties a fair chance and played another game.
In that game, contestants have to read the qualities written on the board and tell what qualities suit the other one. Therefore, he called Tina from the girls team and Ankit from the boys team.
Both read the qualities about each other and explain why it suits them.
In the end, Arjun feels that both boys and girls are equally good and wishes them all the best and that is how their Splitsvilla season 14 promotion comes to an end.
Splitsvilla 14 will start telecasting from 12th November 2022 on Mtv, every Saturday and Sunday at 7pm. The same will also stream on Voot App.