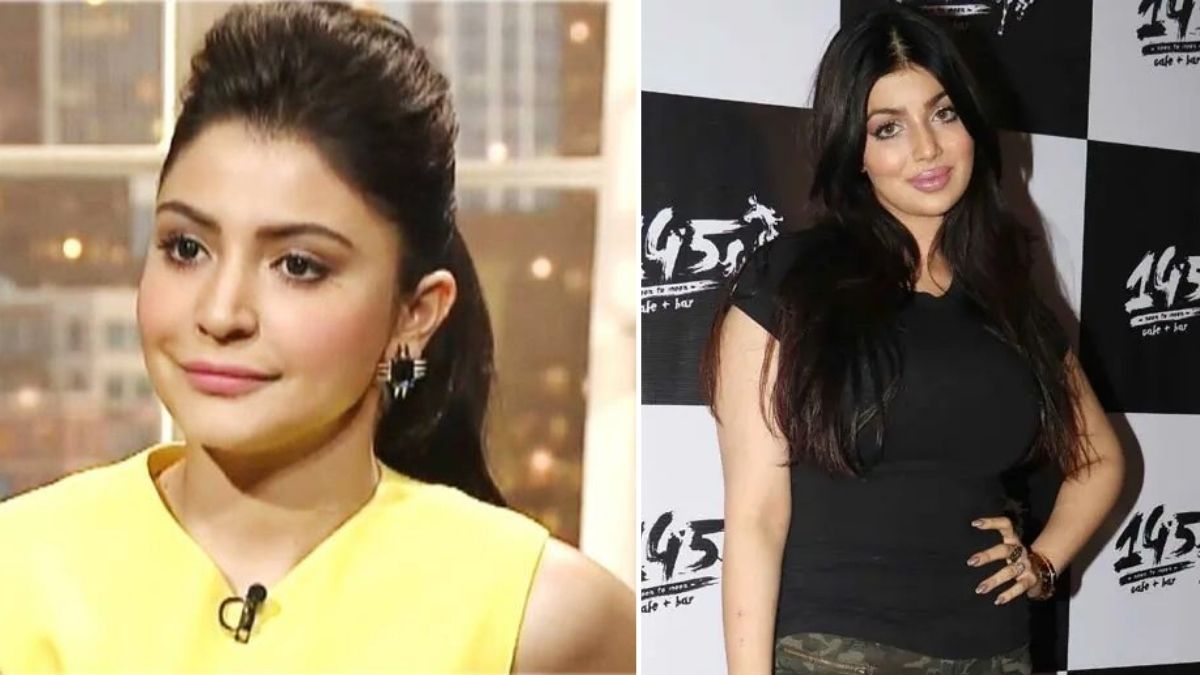 Mouni Roy
The hottest diva who started her career from a small screen television and got immense popularity from 'Kyunki Saas Bhi Kabhi Bahu hai' had reportedly gone under the knife to get plastic surgery done.
We have seen her transformation over a period of time.
However fans noticed the major changes in her features and lips during the shoot of Naagin 2. 
Had she done fillers in her lips and uplifting of breasts is a question everyone asked, responding to it Mouni Roy denied it completely.
But the changes are quite evident from her before and after pics.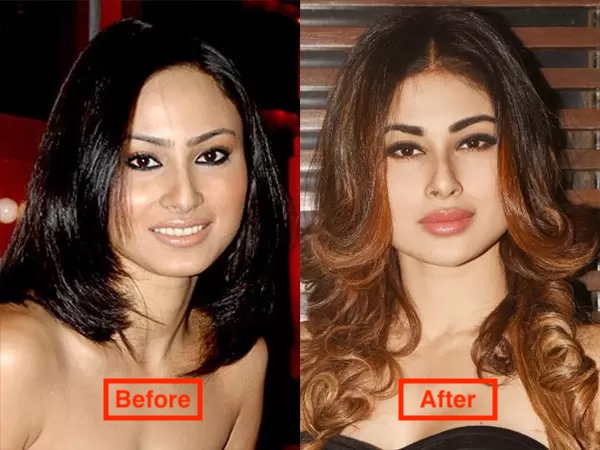 Shama Sikander
The hottest actress who had been featured in several Punjabi and Hindi albums in the 2000 era has spoken up about her looks. 
Shama was heavily trolled when she took up a 10 year challenge and posted then and now pics on Instagram. Netizens trolled her for doing plastic surgery, to which Shama responded 'I have only done some cosmetic procedures including botox treatment but had not gone under the knife. Even if I had gone for plastic surgery people should not have any problem because it is my money.
She also added 'When I was out of the industry for many years due to depression', people had not seen me. I was a young girl with a growing body, and the changes will appear naturally.
But people will not see any changes in me from now on. 
Here are some then and now pics of Shama Sikander.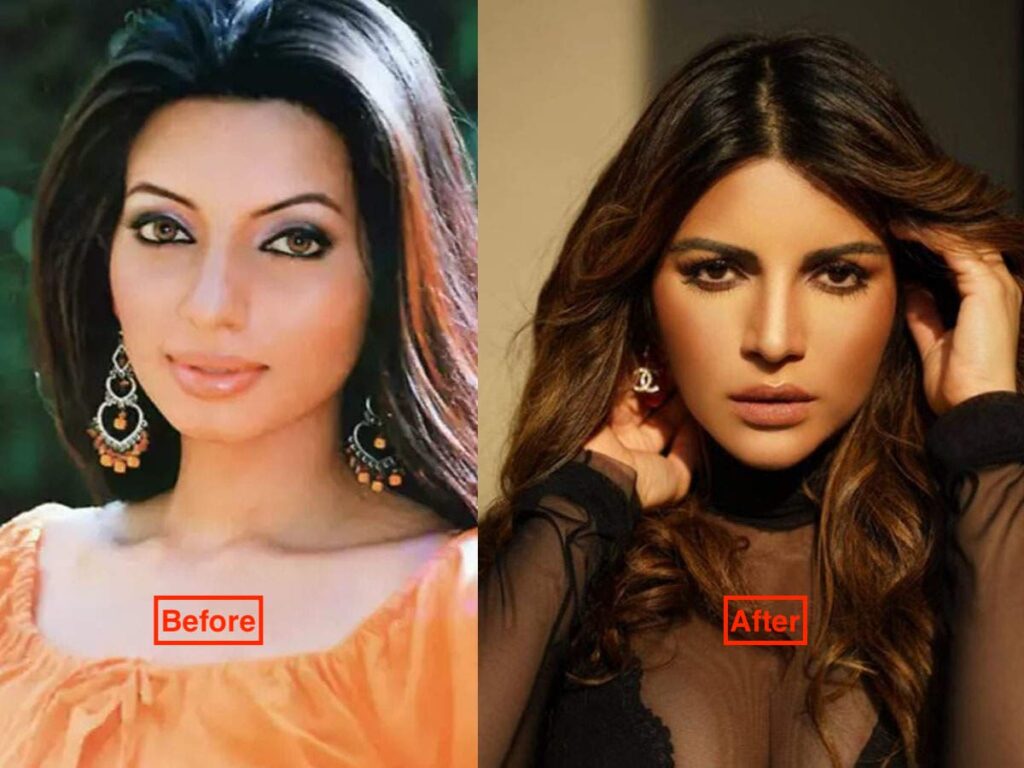 Anushka Sharma
The cute girl who made her debut from Shahrukh Khan starrer Rab Ne Bana De Jodi had been trolled heavily on social media for her lip job. There were memes doing rounds across the internet with her duck face.
In 2014, when she appeared on Koffee with Karan she looked quite different 'her lips looked stretched and widened' reacting to which netizens speculated that she had gone under the knife. Also Read: Alia Bhatt's Full Biography and know her upcoming films
In a tweet, Anushka responded that she had only used a temporary lip enhancing tool which is to give a specific look for her upcoming movie 'Bombay Velvet'. In a long note she also added that she hates plastic surgery and doesn't recommend it to anyone.
However, from her then and now pics it is quite evident that she had done more than lip enhancing.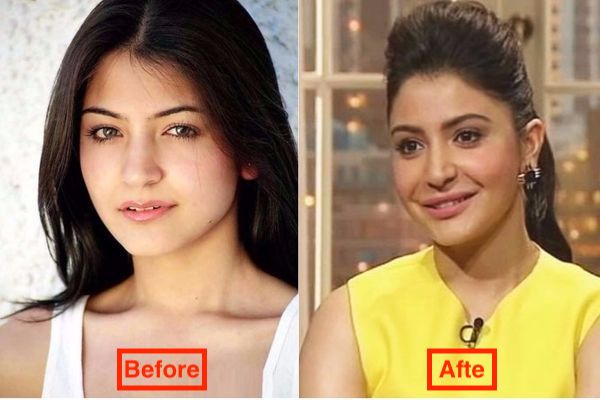 Vaani Kapoor
The actress who made debut in Shudh Desi Romance opposite Sushant Singh Rajput and Parineeti Chopra had been accused of lying about her plastic surgery. When the trailer of Befikre movie released, netizens spotted Vaani's raised cheek bones and stretched lips. Her face looked quite manly and she got trolled badly on the internet.
Upon asking Vaani denied and rubbished all the rumors about plastic or cosmetic surgery. She quoted 'I shot for befikre in Paris where it was chilly and freezing winter, and the cameras were zooming in and out. Therefore my face looked different from various camera angles. Also I lost a lot of weight so it is expected to look different.
No matter what Vaani said on this matter, the audience is the best judge to tell whether she is lying or not. See her before and after pics and let us know your views in the comments section.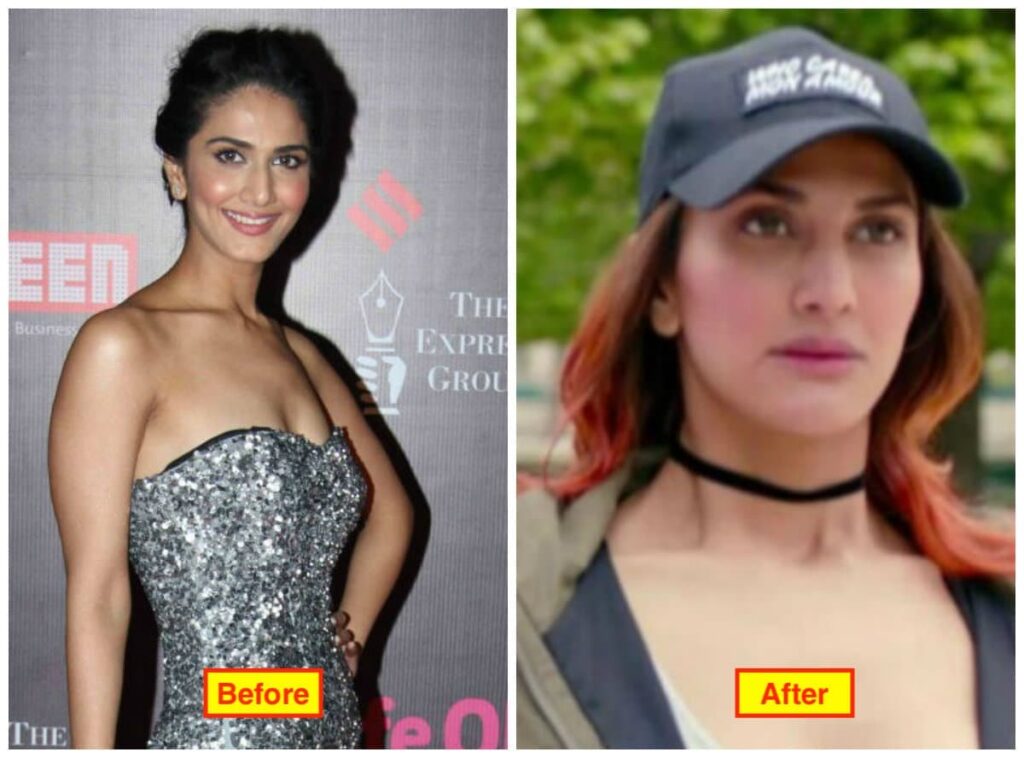 Rakhi Sawant
Rakhi Sawant who got fame from remix song 'Pardesia Yeh Sach Hai Piya' had always been in limelight for her controversies and outspoken attitude.
Unlike others Rakhi had been honest about going under the knife and doing several cosmetic and plastic changes in her body.
From her nose correction to breasts enhancements, she has done that all. Also she has taken botox treatment and fillers to look young.
However, nothing seemed to go in her favor and she looked most plasticy after each surgery.
Here are her before and after pics.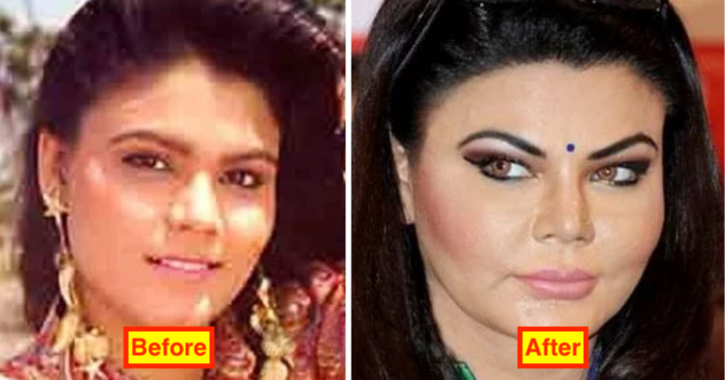 Ayesha Takia
The sweet B Town girl who made debut in 2004 from the film 'Taarzan – The Wonder Car' has shocked her fans with her body transformation. She looks scary with raised cheeky, swollen lips and wide eyes. People couldn't not believe that she is the same cute and beautiful Ayesha who once was the heartthrob of the town.
Apart from that animated face, netizens also noticed uplifted breasts. Which clearly indicates that Ayesha had gone under the knife to enhance her beauty. However, in her case the surgery backfired and she looks even worse.
People noticed the changes when she appeared in a public event and her pictures circulated all over the internet.
Here are some of her before and after pics…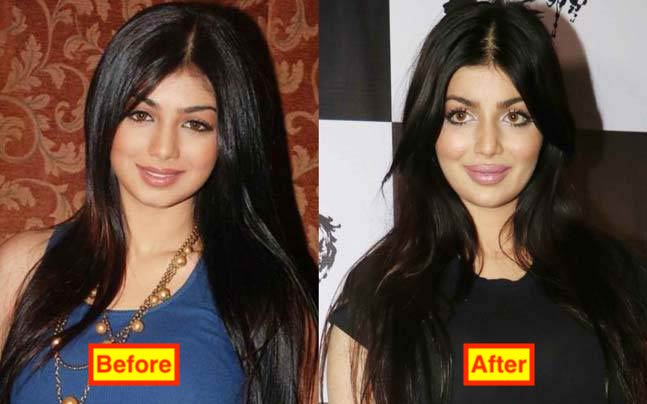 Minissha Lamba
The girl who made her debut from Shoojit Sircar's 'Yahaan' opposite Jimmy Shergilll had been trolled for undergoing plastic surgery to maintain 'Next Door Girl Look'. Upon asking in an interview she quoted 'Why would someone go for Surgery to achieve the Next Door Girl Look, this is absolutely ridiculous and baseless'.
She also added, 'When you are in this industry rumors are quite common and you have to be thick skinned'. However, whatever is being said about me in relation to plastic surgery is rubbish.
Here are before and after pics of Minissha Lamba:-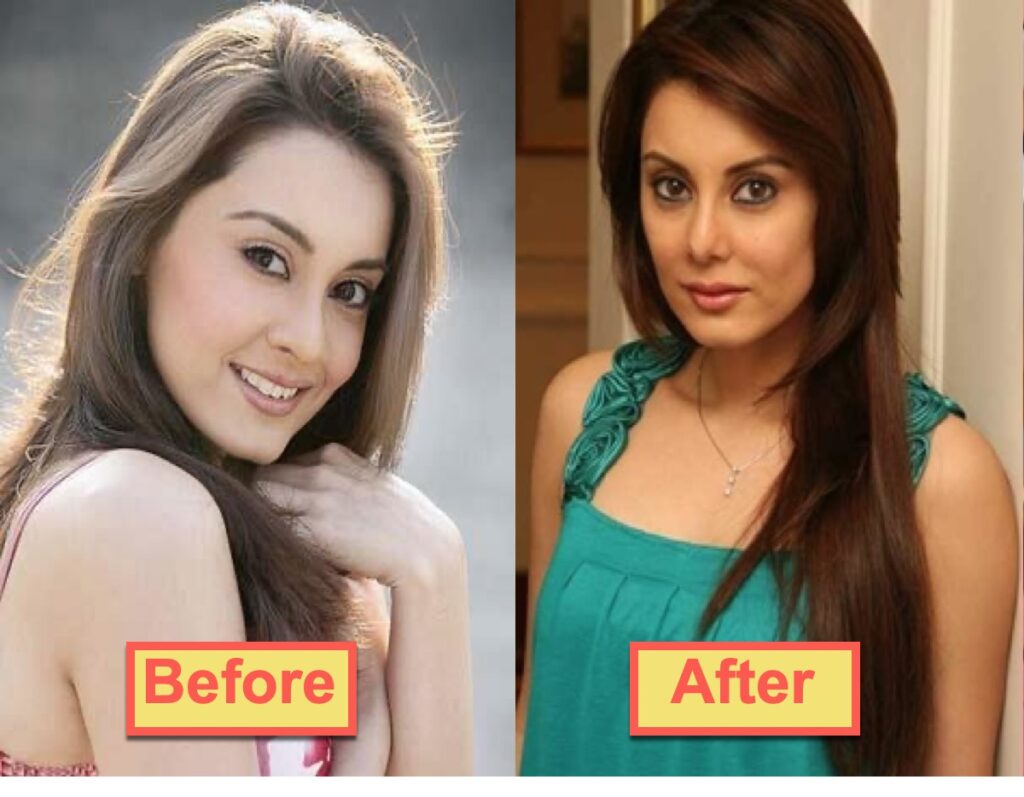 Sofia Hayat
Sofia Hayat is a model actress who appeared in the big boss reality show and has been in the news now for all good reasons. Sofia who was born muslim has been converted to christian.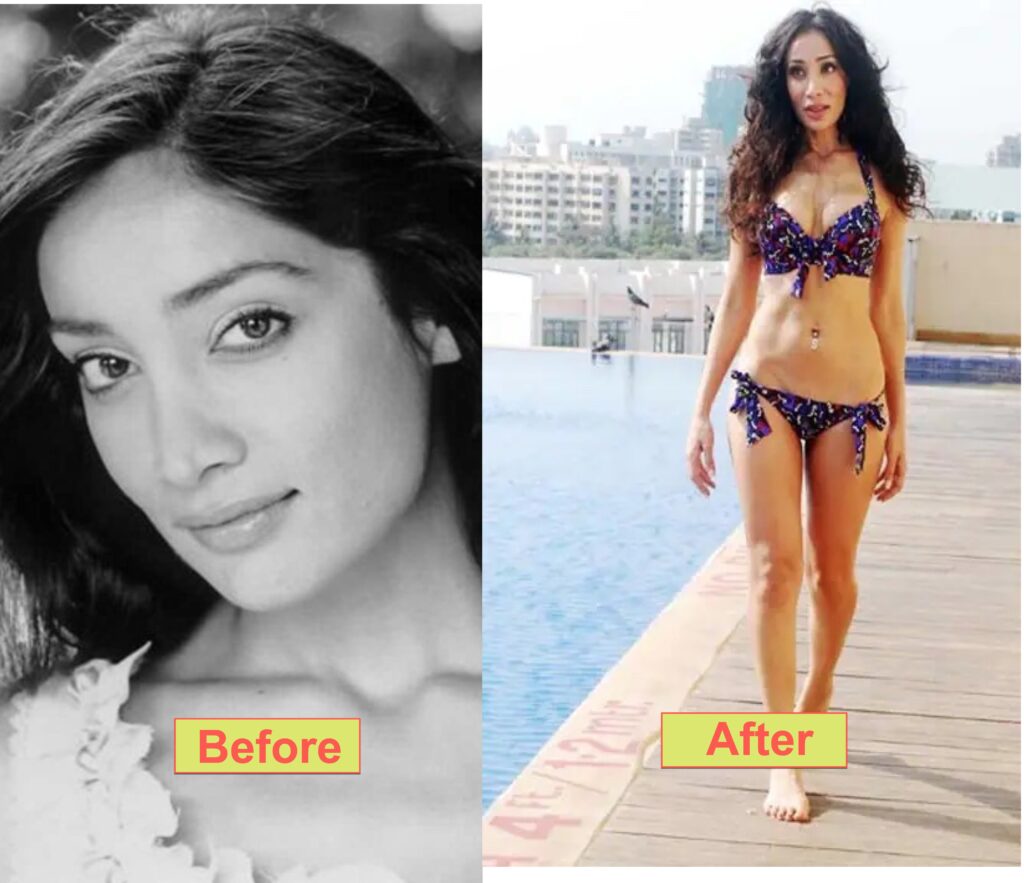 In a conversation with media, she said 'I have no desires left, I had an active sex life, I had boyfriends but now I don't need anything'. She also waved her fake silicone breast implants she used previously.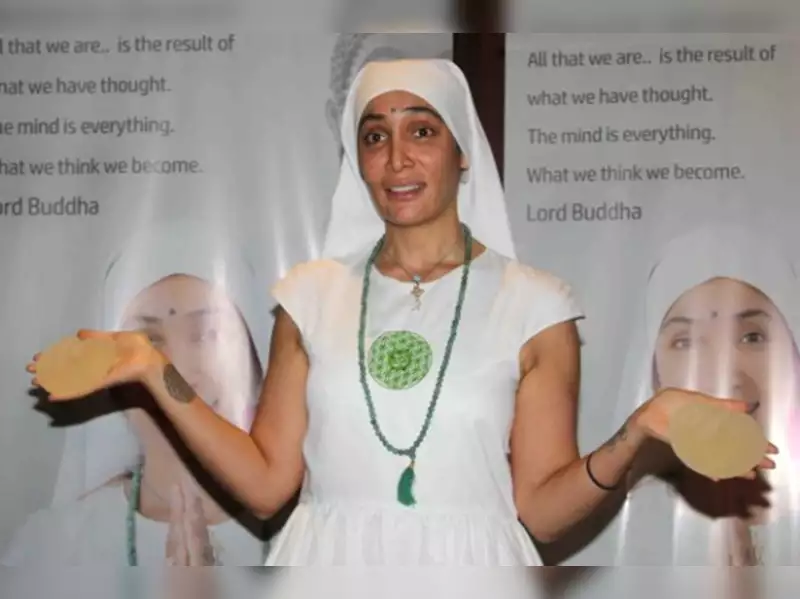 Here are Sofia's pics with or without Silicone breast implants.
Koena Mitra
The bollywood hottie who made her debut in the 2002 movie Road and gave a super sexy appearance in Saki Saki song recently opened about her plastic surgery.
She said, 'I faced a lot of criticism and groupism due to my surgery. People from the industry distanced from me. Press ran a negative PR and it affected my work'.
Although Koena doesn't regret her surgery, she did say that Surgery was basic but it reacted to her body differently and she did not anticipate the reaction on time.
She also added that 'I went for Rhinoplasty which is a common thing and many professionals do it, not just actors and actresses'. 
After cosmetic surgery, her cheekbones got swollen and water collected on her face. It took almost a year and half to recover.
Here are Koena's before and after pics of surgery.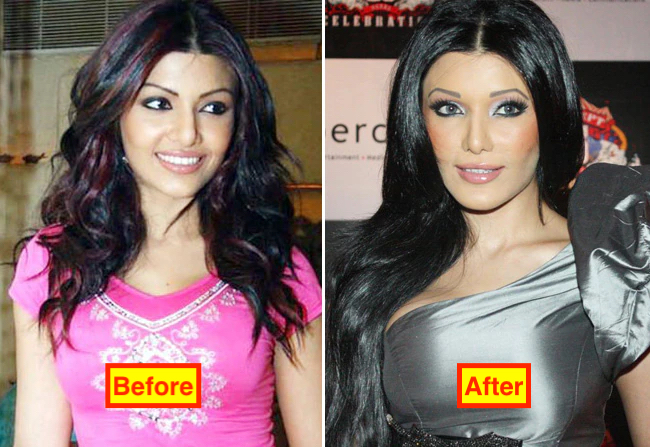 Nargis Fakhri
The rockstar girl blessed with a hot bod has been in news for her feisty behavior. She is outspoken and has no issues when it comes to plastic surgery.
Nargis has allegedly gone under the knife and corrected her nose, enhanced her breasts and thickened her lips.
After surgery her lips looked awry, in fact some people said she had taken the duck face trend too far.
Here are her pre and post surgery pics.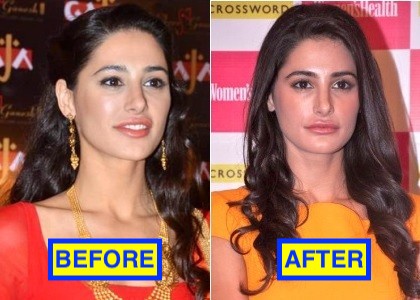 Shilpa Shetty
The baazigar girl is bold enough to accept that she had gone under the knife to enhance her beauty and she feels there is nothing wrong about it.
Shilpa Shetty has done Rhinoplasty to correct her nose, skin treatment to improve her complexion. Also, she got botox and lip fillers done.
She is one of the actresses who had actually benefited from the surgery.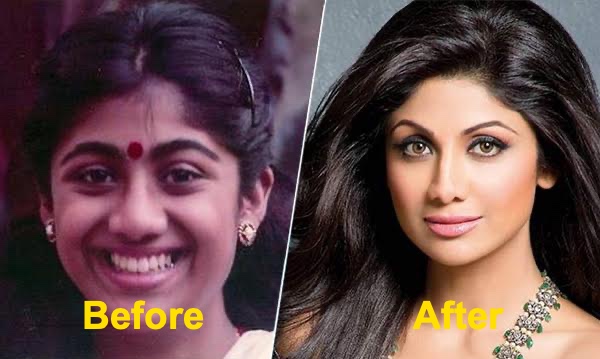 Priyanka Chopra
After getting crowned as Miss World in 2000, Priyanka had a bad cold which stayed for a very long time, she consulted the doctor who then discovered the growing tissue in her nose, which can only be removed through surgery, Chopra opted for it, however, by mistake Doctor also removed the bridge between her nose and when the bandages were opened she was horrified looking at her mirror. She looked like a complete stranger with a different face. Also Read : Who is Sini Shetty? See Full Biography
This is not what she wanted, Since Priyanka Chopra was crowned as Miss World, the media picked it and titled her 'Plastic Chopra' in all their articles.
Therefore, she decided to go for more corrective surgeries to fix the damage done to her nose. After several corrective surgeries she now feels her nose has been normalized.
Here are her before and after pics.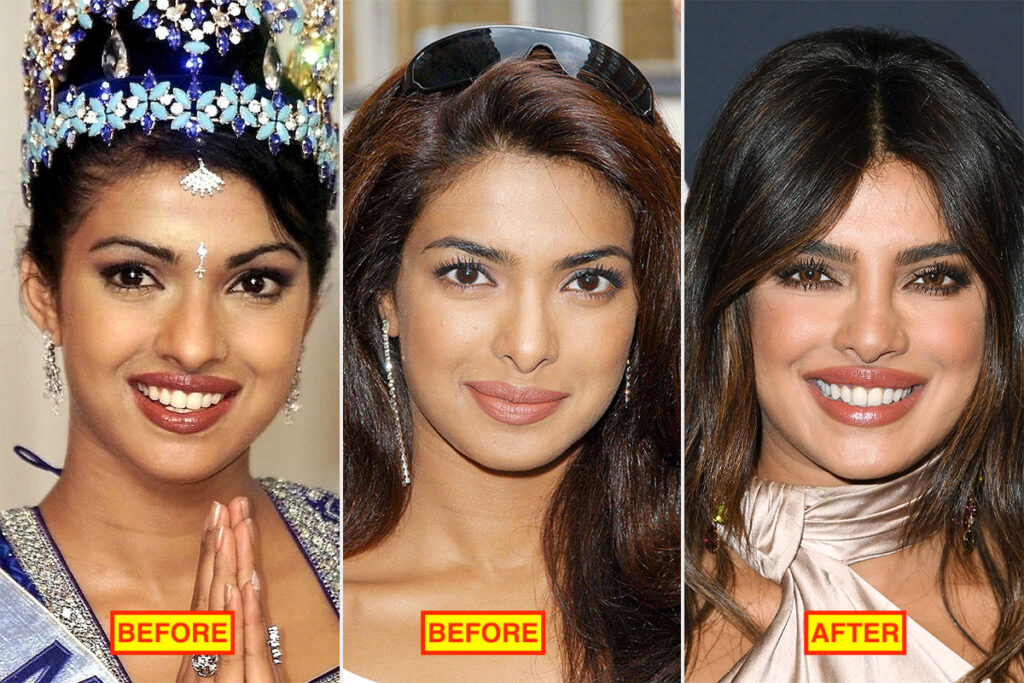 Sonakshi Sinha
The daughter of veteran actor Shatrughan Sinha allegedly went under the knife to enhance her beauty and fix face contour. There are reports that she had surgery to correct her nose. Which went well for her.
She had also lost over 30 kgs of weight for Dabangg by following a strict diet along with cardio, weight training, spinning, cycling, hot yoga and swimming.
The actress has appeared in several hit movies like Dabangg, Rowdy Rathore, Boss, Linga, Happy Phir Bhag Jayegi, Mission Mangal, Action Jackson and many more.
Here are her before and after pics.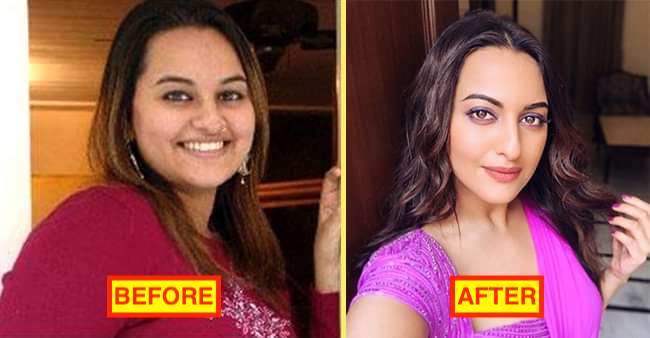 Bipasha Basu
The girl who rose to fame from Jism and Raaz had been in news for quite some time due to her alleged cosmetic surgery.
There are reports in the media that Bipasha has had breast enhancement surgery done and burst lines enhanced by 3 inches.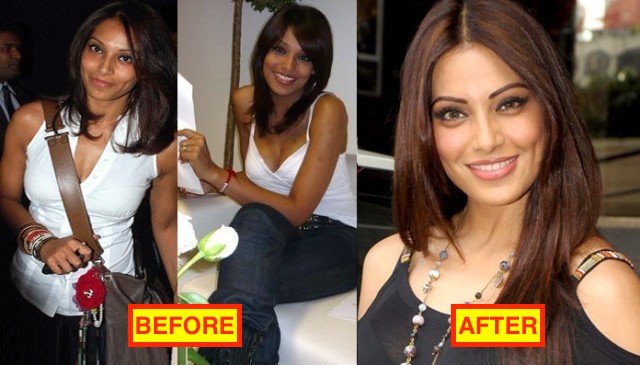 The surgery was performed in 2002 by Dr. Ashok Gupta, who has done several cosmetic surgeries of celebrities, accused Bipasha of not paying him 2.5 lakh Rupees for surgery.
According to the hospital staff, Bipasha has also done cosmetic surgery for her ears when she was admitted for her breast enhancement surgery. If rumors are to be believed the same doctor has performed plastic surgery for Rakhi Sawant.
Madhuri Dixit
Some time ago, The dhak dhak girl was in the news for all the wrong reasons. As per media reports when she was last seen at Indian Parade Chicago in 2004, she had saggy jaws, droopy eyelids and eye bags. Suddenly, we saw a new Madhuri Dixit with a tight jawline, lifted eyes and an angular sharp nose. Which gives the clear indication of her going under the knife.
Here are Madhuri's before and after pics, now you are the best judge to decide whether she has opted for cosmetic surgery or not.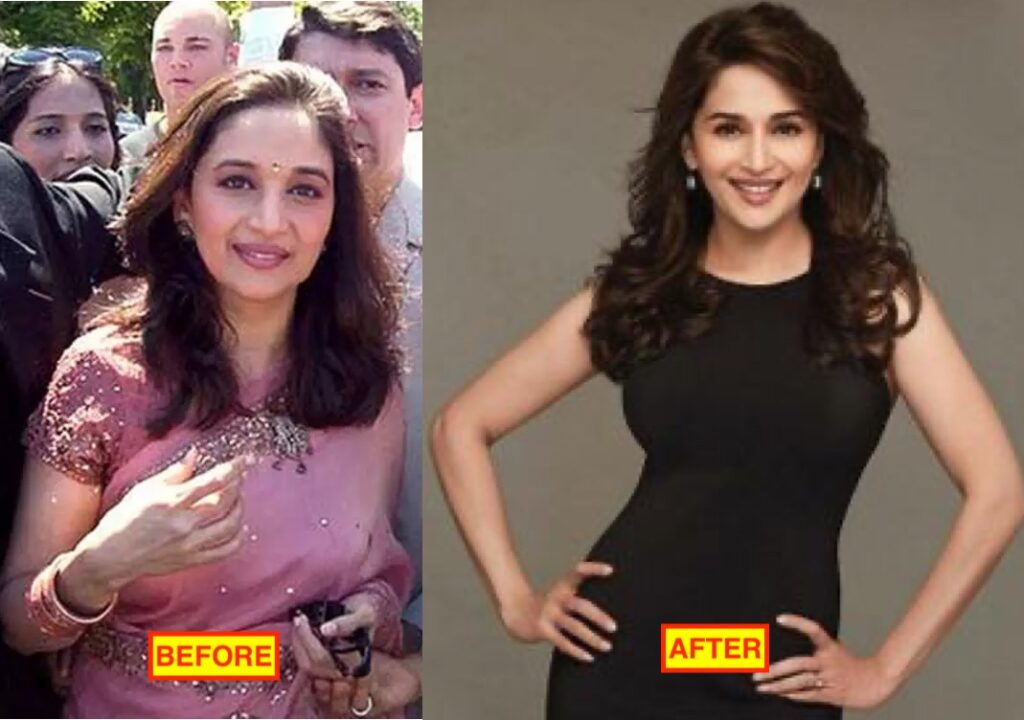 Shruti Haasan
The Kamal Haasan daughter and well known actor who has acted in several Bollywood, Tollywood and Kollywood movies had received a lot of flak on social media.
In an interview to a leading news publication, Shruti said 'When you are in a showbiz industry you have some sort of pressure to look a certain way. Also, my nose was broken after the first film and I didn't like how it looked. Therefore I opted for the surgery.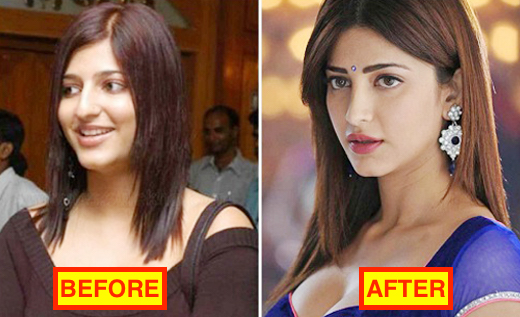 In the past, Shruti Haasan was ferociously trolled for her plastic surgery but she gave a befitting reply to her haters. 
She quoted 'The biggest favor we can do for ourselves and others is just be and learn to accept the changes and the movement of our bodies and minds. Spread love and be chill". 
Shruti Haasan is one of those beautiful personalities who had accepted her plastic surgery on Instagram and written a long post about it.
Moreover, she has said this time and again, 'I have no shame telling you that I have done Nose Surgery and Lip Enhancement, although I do not promote plastic surgery. It is a matter of personal choice and no one should judge women based on her looks'.